Michael Duff said his Barnsley side were 'poor' at Wycombe Wanderers but was delighted for Slobodan Tedic who netted his first goal for the club in a late 1-0 win.
The Reds were not at their best against tough opponents but scored an 85th minute winner.
Duff said: "It wasn't a good performance but we ground out a good win.
"We managed to find two points which we've been better at post Christmas. That's detail, that's resilience and that's togetherness.
"We were lucky not be 1-0 down at half-time. But we showed the other side to our game, stayed in it and were better in the second half. We didn't use the ball well but Wycombe make it difficult for you. We just needed one moment of quality.
"They missed a couple of chances and had a lot of pressure but we have three six foot four centre-backs who are quite happy to head the ball.
"0-0 here would not be a bad result. We would rather lose 1-0 trying to win. There's a belief in the group.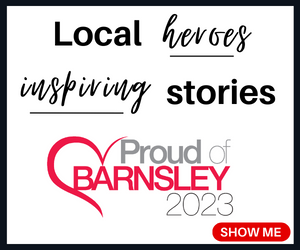 "We're really really pleased. We have shown that side of us which has been added since we got beat 3-0 by Wycombe at the start of the season
"It's a really really good feeling in the dressing room."
Barnsley are now unbeaten in 11, including during the last month when they have faced most of the top seven.
"There's been a lot made about this run but I would have taken four wins and a draw from the seven games. We've still got two left so I am not sure I would take that now."
Tedic headed home from a cross by fellow substitute Luke Thomas.
Duff said: "With the quality on the bench now we can change half the team. That's what we did and it won us the game. We thought was one for Luke coming on because they are man to man and a dribbler can get past a man.
"It's just rewards for his Boban's hard work. He had a couple of straight talks before he got injured about why he wasn't involved and it was 'just because you're from Man City it doesn't mean you walk into our team'. To be fair to him he worked hard, went away and came back literally a different animal. Hard work has paid him back. I was buzzing for him that the goal was right in front of the fans. It was six months hard work in one moment.
"We think he's a good player. Man City paid three million euros for him and he's different to what we've got."
Tedic added: "I have always wanted a goal but this is the first time I didn't think about scoring and I was relaxed and I scored.
"Luke Thomas gave me a cross, I was at the first post, it was reflex. I was very happy. It was a perfect assist.
"This goal is good for my confidence because I didn't score for a long time.
"Now we have a big derby (at home to Sheffield Wednesday on Tuesday). I hope we win and I score again."
On the fans, Duff said: "They are special moments. They made noise throughout a poor performance and stuck with the players. Sometimes the players need that. The fans kept the players going. It's always nice when you score late in a big game in front of your supporters. I'm sure they enjoyed the last five minutes after 85 of not a lot of quality football."
Duff kept Harry Isted in goal despite Brad Collins' return from injury. He said: "Brad has not done a lot of training. We're pleased to get him back in the fold. It wasn't a conversation this week. If Harry keeps performing like that it will be difficult for Brad but he is no different to anyone else. He needs to make sure his training is right and he is in the conversation."