DEVANTE Cole says this could be his best ever season and a promotion with Barnsley would mean more than the previous times he has gone up in his career.
The 27-year-old striker is the Reds' top-scorer with 12 goals in all competitions this season, the joint best of his career along with the 2020/21 campaign with Motherwell in Scotland.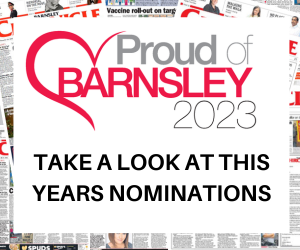 He has helped the Reds to fourth in League One, in contention for automatic promotion which he previously achieved with MK Dons in 2015 and Wigan Athletic in 2018 having joined in the January in both cases.
Cole told the Chronicle: "It's definitely up there as one of the best seasons I have had.
"It would be more special this time if we went up. Both those times I joined halfway through the seasons.
"To be there from the start and see it through would be very nice.
"But I am just focusing on each game as it comes. We can't get too far ahead of ourselves.
"Teams are still a bit ahead of us. We just have to keep going.
"We have momentum but other teams like Ipswich have it too."
Barnsley recently beat a series of fellow promotion contenders, often by a comfortable margin.
Cole said: "I don't think it's been above our expectations. We just take one game at a time like the manager always says. Once we've beaten one team, we've moved onto the next. We have beaten most of the teams in and us now and we just have to keep going."
Ipswich called off their visit to Oakwell on Saturday due to international call-ups. Cole said: "It was probably nice to have a break but it would have been good to play them too. It's hard to call."
Cole and James Norwood have been the main strikers for most of the season but January signing Max Watters and fit-again Slobodan Tedic have netted important winners recently off the bench.
"It's good for us and the team in general. You want people coming on who can get you a goal.
"It brings the best out of me when I have competition. You have more on the line and more at stake so you have to be at your best."
Cole was taken off at half-time by Michael Duff in the 3-0 win over Plymouth earlier in the month.
"You have to have everyone looking at things the same way. He explained why and I respected his decision. I wanted to stay on the pitch because I had been in good form. But I respect it and won't dwell on it."
Cole was part of the team that was relegated from the Championship last season.
"On the back of last year, we have the fans onside and the boys all pulling together.
Last year we were thinking 'where is the next win coming from?'
"Now it feels like we're on a roll and even if something goes against us we'll move onto the next one."