JORDAN Williams is delighted with the amount of games he has managed to play this season, answering questions over his injury record.
The 23-year-old right wing-back has made 137 appearances since joining the Reds from hometown club Huddersfield Town in 2018, and 37 this season.
He had suffered with various injuries over previous seasons but only centre-backs Mads Andersen and Liam Kitching have made more starts or played more minutes in the league for Barnsley this season than Williams.
The last league match he did not start was the 1-0 home loss to Lincoln City in October, after which the Reds have taken 51 points from 22 games.
Williams told the Chronicle: "One of the main things for me this season was to play as many matches as possible just to show that I could do it.
"I have played 30-odd now which is good.
"You get your fitness up, your body is used to it all the time and you form partnerships on the pitch with players which is a big thing.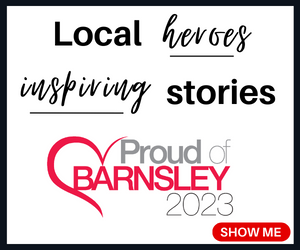 "The gaffer (Michael Duff) has helped me a lot with the mental side.
"He is pushing me, sometimes when I feel something, to keep going because it might be nothing.
"I know my body now and I've done extra work in the gym to prolong my gametime."
Barnsley had been unbeaten in 12 before losing 3-1 at Exeter on Tuesday, leaving them seven points off the top two with a game in hand.
Williams had a difficult evening in Exeter against the impressive Jay Stansfield who beat him for the first two goals.
"You could say it was one of the more difficult games of the season for me.
"But that's football, you are going to come up against good players and mistakes will happen. We'll try to bounce back from it."
He added: "It wasn't our night.
"We didn't turn up as a whole.
"They were better than us.
"We've been on a good run and it was a little blip. But there are loads of games left and there's no reason to panic.
"You are going to lose football games. We won't panic and we will go back to the basics we've been doing well all season."
Barnsley now host third-bottom Morecambe tomorrow.
Williams said: "We lost at Morecambe so we owe them one.
"We will be raring to go. Oakwell is a great place for us to play at the moment so hopefully the fans can get behind us again because we will need them."