NICKY Cadden is hoping for a second successive promotion in a different way to last season.
The 26-year-old left wing-back was a regular for Forest Green Rovers last season when they won the League Two title, going ten points clear at the top before winning it on goal difference after a late-season wobble.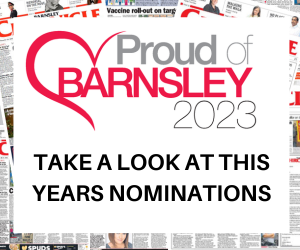 He left for Barnsley that summer and could secure a second successive promotion, into the Championship.
The Reds were 15 points off the top two before becoming one of the form teams in England over recent months.
They are now fourth, five points off the automatic promotion places, with eight games to play.
Cadden is hunting a fourth promotion, having gone up twice in Scotland with Livingston.
He told the Chronicle: "Last year it was different – we were right at the top most of the season then had a blip but won it on the last day.
"It was not good for my family's hearts but it was incredible.
"I wish I could go back and replay those ten minutes of my life and experience it again.
"Hopefully we have a moment like that this season but I am not getting above my station.
"I know it sounds daft and crazy but we're really not talking about promotion in the dressing room. We just focus on the next game.
"There are no expectations on us.
"We're a big club and people expect us to do well.
"But everyone is focusing on the top three because they have been there the full time.
"People probably think we are dark horses.
"If we get in the top two that's brilliant, if not we will try to win the play-offs."
Cadden is one of the more experienced players in the squad.
"I am 26 and the third oldest which is crazy.
"We do 'old v young' games in training and I am comfortably in the old team.
"I have good experience and I have played a lot of games.
"I want to help the younger players as much as I can."
Cadden has scored three goals for the Reds, including two from long-range in the same week last month at home against Portsmouth then Plymouth.
Barnsley have netted more goals from outside the box than any other side in English professional football this season.
Cadden said: "I think we will have the best goal of the season competition ever.
"There have been a few crackers.
"I don't think mine will win it.
"But there are still eight games to get a better one."