Michael Duff thought Nicky Cadden's red card was harsh but was delighted his Barnsley side saw out a 2-1 win in a bad-tempered game with Shrewsbury Town despite not being pleased with the performance overall.
The Reds netted twice late in the first half then saw Cadden dismissed before the visitors pulled one back in injury-time.
Head coach Duff told the Chronicle: "It was a win and all wins are good but the performance wasn't at the level it's been at. We're at a stage in the season now where you have to sacrifice performances for results, unfortunately. You can't always be brilliant.
"Performances have been really good and we've scored a lot of goals and run over the top of teams. Today, even at half-time, we thought it was too slow, the tempo wasn't right and we kept looking for another pass or trying flicks they didn't need to.
"In the second half we got involved in a scrap and got sucked in by the way Shrewsbury wanted to play. Teams come here realising the record and they want to slow things down. If you turn up and expect to win, it doesn't happen.
"But credit to the lads for seeing the game out. The most important thing is we weren't at our best but we won."
The first goal was given to Devante Cole but replays showed it appeared to go in from Cadden's cross. Cole then got the second soon after, just before half-time. Duff said: "I thought the first goal was Coley's but, if it isn't, he deserves credit because he disrupted the front part of the goal. I have been driving him mad by telling him to make that front post run. That's where we want him."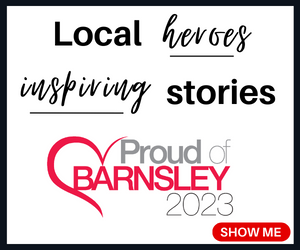 Cadden was sent off on 74 minutes for a tackle on Killian Phillips. Duff said: "I haven't seen it back properly. I didn't think it was at the time. I know it won't be malicious. He's clearly overrun the ball, where he's caught the lad and whether his studs are up I don't know. But Cads is not that type, he's not known for big tackles. He's not nasty. We will have a look and decide if we will appeal."
The game ended in a bad-tempered way, with a melee just before the final whistle which included a red card for Shrewsbury's Ryan Bowman then there were further confrontations after the final whistle.
Duff said: "The nonsense at the end, I have told them in no uncertain terms it's not for me. Whether it's us winding them up or them winding us up, just walk off the pitch because we've won the game. We don't need to get involved. There is absolutely no need.
"There were some strange decisions in the game and it became a mess. I have seen the tackle on Luke Thomas (by Jordan Shipley) which started the big melee, I think he's out of control with both feet off the floor."
Barnsley have won eight straight home games for the first time since 1969. Duff said: "It's good. This group was written off pretty early by everyone, before they had been given chance. I know we're in a lower league than the club has generally been in. But it's no mean feet. We have beaten all the big boys in that run as well. We've not just been flat track bullies."
The fourth-placed Reds are five points off League One's top two with six games left. Duff said: "We know we're going to have to be nearly perfect. There's a lot to play for.
"There will be loads of twists and turns. We're outsiders and we're running out of games, but we need to perform well then results look after themselves."
Max Watters missed a huge chance at 2-0, running the ball wide of an open goal after lobbing the goalkeeper. Duff said: "Credit to the defender for getting back but I am not sure what Max was thinking."
Goalkeeper Harry Isted said: "We should have been out of sight then the red card comes. We've seen games out like before like Cambridge when we went a man down.
"It was about seeing the game out, doing our jobs. They got one back which normally would send a few teams into panic stations but we all know our roles."