MICHAEL Duff says the 'chaos' at Barnsley last summer is the main reason they have missed out on automatic promotion but has hailed reaching the play-offs as a 'brilliant achievement.'
The Reds – who guaranteed a place in the top six last week – are fourth in League One, nine points off the top two with two games remaining.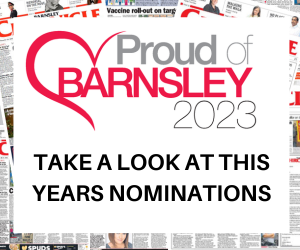 This week they won 2-0 at home to lowly Oxford United on Saturday then lost 3-0 at home to second-placed Ipswich Town on Tuesday which ended their slim chances of automatic promotion.
The Reds have collected the most points in the division across the last six months but took 21 from their first 15 games which left them 15 off the top two by mid-October. Duff has highlighted that start, following last year's relegation and a summer of sales of star players who were replaced on a limited budget, as the main reason the Reds have fallen short of automatic promotion. The head coach told the Chronicle: "I think it's mainly the disruption last summer. It was chaos.
"It takes time to put things in place.
"We gave the other teams such a head start but we took it to within two games.
"Plymouth have been building for a good while and you can't get away from the resources the other two have.
"I couldn't ask any more from our lads.
"If I am brutally honest, I didn't think we'd be where we are."
Barnsley are likely to finish fourth but could still catch third-placed local rivals Sheffield Wednesday who are five points ahead of them.
They now visit MK Dons tomorrow, who are two points and one place clear of the relegation zone.
The Reds then have a free week of Monday to Friday with no game for the first time in six weeks.
Their last league game is on May 7 at home to Peterborough United who are currently seventh, two points outside the play-off places.
The Reds will definitely be at home in the second leg of the play-offs.
Two of Bolton Wanderers, Derby County and Peterborough will finish fifth and sixth.
If they finish third, Barnsley will visit the sixth-placed side on Friday, May 12 from 8pm then host the second leg on Saturday, May 20 from 12.30pm.
If they finish fourth, both legs against the fifth-placed team will be at 3pm on Saturdays May 13 and 20.
Duff said: "If there is any disappointment about not getting in the top two, I will soon shake that out of them.
"I am pretty certain everyone at the football club would have snapped your hand off for this at the start of the season. It's a brilliant achievement.
"We'll do everything we can to get that last available promotion spot.
"Even if we don't, it's been a successful season and it's something to build on.
"We've stopped the rot and reversed the momentum."
On the Ipswich game, Duff said: "I thought we were pretty good. The first goal comes from a corner that wasn't a corner. The second goal comes from a mistake from one of our best players (Mads Andersen).
"Sam Morsy should be sent off, they get a penalty that isn't a penalty.
"I think we are due some karma with refereeing decisions. The referee didn't cost us the game because Ipswich were probably the better team. But there are positives for us from that match."