HERBIE Kane believes beating Sheffield Wednesday twice this season should give Barnsley extra confidence going into their play-off final meeting with the Owls.
The midfielder made his first league appearance of the season in the 2-0 win at Hillsborough in September then started the 4-2 victory at Oakwell in March.
Kane said: "It's a massive game against good quality opposition. It will definitely be tough but it's something the lads are really looking forward to.
"We're looking forward to playing against them and it will be a good one.
"Beating them twice should give us confidence but you saw what they are capable of in their semi-final.
"We just have to focus on our side of the game, things we do well and hopefully get the right result.
"They have quality and they are a good team so it won't be easy. But we have quality and good players too."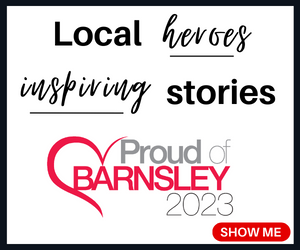 Kane was injured for Barnsley's Championship play-off semi-final two years ago, having lost in the League One semi-final in 2019 with Doncaster Rovers on penalties to Charlton Athletic.
"I have got to the play-offs a couple of times now so to get one step further is a massive achievement for me. But hopefully we can finish the job. The Championship is where we want to be and it's the main goal."
Kane has about 25 friends and family coming to the match.
"It's my first game at Wembley. I have been there a few times. It's something I am really looking forward to and so are all the lads."