NICKY Cadden says becoming a father and gaining promotion would make 2023 the perfect year so far.
The 26-year-old left wing-back, who welcomed son Leo in February, is looking forward to Monday's play-off final after netting in the semi-final against Bolton.
He said: "I don't think it could be topped – having my first baby, scoring in the play-offs and hopefully getting promoted.
"The only annoying thing is he's not allowed to go to Wembley. I am fuming. No under twos.
"My missus can't go either.
"I will hopefully bring a medal home to him and a few other things."
Cadden is glad Barnsley's opponents at Wembley are local rivals Sheffield Wednesday, who came from 4-0 down to beat Peterborough in their semi-final.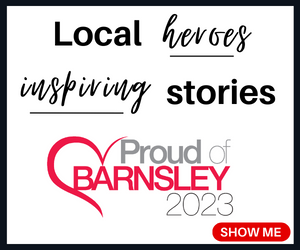 "It's probably the tie we wanted.
"We know it's going to be a packed house and an amazing game.
"I enjoyed watching their semi-final and it was good for the neutral.
"They have done well to create history to come back from 4-0 down.
"It will be an electric atmosphere.
"We played them at Oakwell (a 4-2 win in March) and it was probably one of the best I played in and Wembley will be even better.
"I played at Celtic in front of 60,000 and this will be even bigger."
Does it help Barnsley that they beat the Owls twice in the league?
"Not really. People would think that but it's a one-off game now. We're 90 minutes from the Championship and whoever turns up, will go up. Hopefully we're the better team on the day and get the win."
Cadden won a play-off final with Livingston, at Partick Thistle's ground.
"In Scotland they do two legs. It wasn't as big as Wembley. I have won a league and won the play-offs and play-offs is better if you win it."
Cadden's twin brother Chris plays for Hibernian, who face Hearts in an Edinburgh derby on Saturday. Their parents alternate between watching both sons.
"Chrissy has his last game on Saturday. Everybody is excited for Wembley but still watching him as well."