BETHANY England did not expect to be selected for the England squad for next month's World Cup but is proud of the way she has fought her way back into contention in 2023.
The 29-year-old striker had not been involved in the last several England squads selected by Sarina Wiegman but, having moved from Chelsea to Tottenham Hotspur in January then scoring 12 in 12, she has been named in the squad for the tournament in Australia and New Zealand.
It starts on July 20 with Bethany – who is from Kingstone and began her career with Junior Tykes in Barnsley – due to fly out on July 5 after a training camp.
She told the Chronicle: "I am over the moon and buzzing.
"I didn't think it was going to happen but it did. I am really happy with the way my second half of the season has gone in order to get me on that plane.
"I still didn't expect it at all.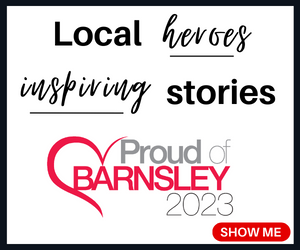 "I knew had been playing well and had finished the season strong but there were two other number nines who had equally had a good season.
"I found out on a video call with Sarina and the assistant and it was a nice moment, for sure.
"I wasn't sure if she would take a third striker again like last summer but she did."
Leaving Chelsea was not easy for Bethany having won several trophies there but, after dropping out of the regular starting 11 and the England squad, she knew she needed to play more often.
"I had not been involved with England for a little bit. I knew I needed gametime, I got that at Spurs and managed to score quite a few goals which has helped my case somewhat.
"At the time it was a tough decision (to leave Chelsea) but looking back it was the right one and I am just glad it paid off."
Bethany – who finished third in the WSL top-scorer charts – was in the squad that won the European Championships on home soil last summer, despite not playing in the tournament.
"Every professional footballer's aims are to go to the biggest and best tournaments – especially for your country.
"Last summer was phenomenal then it went downhill for me internationally.
"So to have worked hard and have turned it around is something I am genuinely really proud of and it's not often I say that about myself.
"I am proud of the way I handled the last six months."