HIGHAM had two century-makers in a 112-run win over Silkstone United in Division Four.
Alex Morris hit 120 with 14 fours and five sixes while George Deegan made 104 with 15 fours. They shared a stand of 198 in Higham's 256. Morris and Gareth Kilburn then took three wickets each to remove Silkstone for 144.
Wombwell Main skittled Rockingham 2nd XI for 89 in an eight-wicket win.
Richard Wilkinson took four for six and Ben Reeves three for 19, then Jonathan Scaife made 52 not out.
Rockingham's 175 was not enough in a seven-wicket loss at home to Oughtibridge in Division One.
Green Moor were dismissed for 143 in a five-wicket defeat to Whitley Hall 2nd XI.
Monk Bretton won by 39 runs at Worsbrough Bridge in Division Three.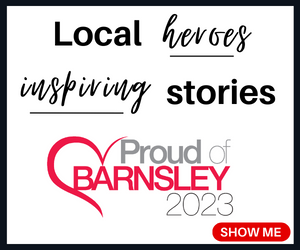 Chris Schofield made 58 and Ashley Clayton 51 not out in the Monks' 240.
Dominic Fell took three wickets as Worsbrough fell short on 201.
Kexborough were removed for 116 chasing 123 at Bradfield.
Adam Robinson had taken five wickets and Thava Nig three.
Leaders Wath 2nd XI fell 11 runs short chasing 166 at Caribbean Sports, despite Ben Roebuck hitting 71.
Elsecar 2nd XI chased 177 for a three-wicket win over Norton Woodseats in Division Two, with Jack Robinson scoring 67.
Dearne were out for 102 chasing Elsecar 3rd XI's 274 in Division Nine.
Elsecar's Ewan Bennett carried his bat with 124 not out off 103 balls with 18 fours and three sixes. Richard Stump added 102 off 76 balls with ten fours and six sixes.
Andrew Greaves finished with figures of six for three as Kexborough 2nd XI skittled Brookhouse 2nd XI for 28 in a nine-wicket win. Brookhouse had been 27 for two but lost eight wickets for two runs.
Charlie Potter took four wickets as Darfield 2nd XI dismissed Conisbrough 2nd XI for 77 in a six-wicket Division Five win.
Higham 2nd XI removed Brookhouse for 56 in a six-wicket Division Six victory.
Barnsley Woolley Miners 4th XI dismissed Eden Grove Parklands for 44 defending 188 in Division Seven.
Both Tony Singh and Finlay Parker-Wake took five wickets, after Craig Wilkes made 68.
Houghton Main 2nd XI tied at Scholes and Harley, with both teams making 205. Tahir Nawaz (54) and Adil Muhammad (59) top-scored for Houghton.
Worsbrough Bridge 2nd XI chased 219 for a four-wicket win at Monk Bretton 2nd XI in Division Eight.
Ollie Wainwright made 92 and Jenson Hayes 64 for the Monks but Bridge's Richard Taylor took three wickets then made 90 off 63 balls including 13 fours and two sixes. Owen White took three wickets for the hosts.
James Peet took four for 17 as Rockingham 3rd XI dismissed Norton Woodseats 2nd XI for 65 in a six-wicket win. Rock then won by 16 runs at Eden Grove Parklands in the Billy Oates Cup, defending 132.
Green Moor 2nd XI fell 41 runs short chasing 166 against Wickersley 3rd XI. James Christopherson took six wickets.
Wath 3rd XI removed Caribbean Sports 2nd XI for 93 in a five-wicket win. Harrison Roebuck took five for 20.
Wombwell Main 2nd XI were dismissed for 117 chasing 229 against Mexborough. Chris Ferris hit 60.