BARNSLEY chief executive Khaled El-Ahmad says he has been rejecting bids for players since the day after the play-off final loss and admits the battle to sign Harry Isted involves 'variables we might not be able to control.'
Next week will be the last of four weeks off for the majority of the Reds' players who are due to return to pre-season training on Monday, June 26 – less than a month after losing to Sheffield Wednesday at Wembley for a place in the Championship.
They then have six pre-season friendlies booked in throughout July before the new League One campaign begins on August 5.
The transfer window opened on Wednesday this week and is due to run until September 1.
They have already signed free agent centre-back Kacper Lopata this summer.
The Reds are in negotiations with goalkeeper Isted who impressed in the second half of last season on loan from Luton Town who have since released him. But he is thought to have other offers as well.
El-Ahmad told the Chronicle: "Everyone saw his saves at Wembley and how much of an impact he made.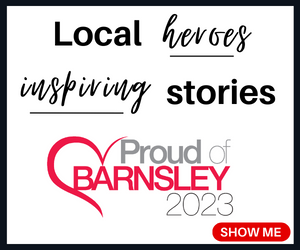 "I would assume there is other interest. He did well with us and bought into the culture. We are speaking to Harry but there are variables we might not be able to control."
If Isted signs, his fellow goalkeeper Brad Collins' future would become more unclear at Barnsley. Collins has a year left on his contract but had been a consistently good performer at Championship and League One level before picking up an injury in February.
El-Ahmad said: "We want as many good players as possible. Whether it's three or two good goalkeepers.
"We want as many players as we can in every position. I wouldn't have any problem with two quality goalkeepers.
"We know anything can happen.
"You have to be ready. You can talk about a number one or say 'this is our star player'. But last season the depth of the squad helped us."
The Reds are expected to sell some players this summer.
There are thought to be multiple clubs interested in captain Mads Andersen and El-Ahmad hinted he will leave by saying the Reds wanted to be 'loyal' to him.
Barnsley are holding out for their valuations for players and have already rejected approaches. The likes of Adam Phillips, Luca Connell and Liam Kitching all have long-term contracts.
El-Ahmad said: "We lost (the play-off final) on Monday, I got a bid for a player on Tuesday. At least they waited a day.
"We rejected it.
"We have had other bids, all rejected.
"I think you would be surprised after what we did last season if there weren't bids.
"There is a lot of interest.
"But we have more control now and we want to build because we have goals and ambitions.
"We are a club that are open and listen to offers, then we will see if it is right or not. Everyone in the starting 11 and some out of the starting 11 all had a great season.
"No one thought Barnsley would be as good as we were.
"We were one of the youngest, most energetic, hard to beat and expansive teams.
"Allied to that, the players we sold last summer have made a massive impact on their new clubs. We have a bit of a 'quality stamp' now. If clubs want quality, they look at Barnsley."
He added: "I haven't replied to some bids because they were under what we want. But some have been interesting enough to discuss."
Captain Andersen, right wing-back Jordan Williams, midfielder Herbie Kane and goalkeeper Collins each have just a year remaining on their contracts.
"We are in a position where, if they don't want to extend, we can let them run out their contracts if we think that's the best thing for the club.
"This summer is different from last summer. The board has been great and backed us."
The Reds are also working hard to bring in more new signings, but the Chronicle understands reports linking them to Brentford striker Aaron Presley are wide of the mark.
El-Ahmad said: "There are some talks and ongoing conversations both on ins and outs.
"I wouldn't say we have made bids but we have shown interest and tried to get an idea if the players want to come.
"Some are under contract and some free agents."
Barnsley are unlikely to bring back defender Bobby Thomas who also excelled on loan from Burnley and is thought to have Championship interest.
The Reds have offered contracts to midfielder Luke Thomas – who is thought to be likely to sign – as well as youngsters Aiden Marsh, Joe Ackroyd, Kieren Flavell and Charlie Winfield.
El-Ahmad said: "They are ongoing discussions. We will see where it ends up.
"With some, we are very far away from each other.
"Whether it is a transfer, a loan or a re-sign, we would like everyone here for pre-season on June 26.
"Some might come back when we don't know what the future holds. It's just the nature of the business."
Callum Styles and Aaron Leya Iseka could leave after being loaned out last season.
Styles is currently on international duty with Hungary so would likely return to pre-season later than others but his future is unclear with a buy clause in his contract, which runs until 2025, while he is understood to want to return to the Championship after a loan to Millwall last season.
Belgian Iseka is contracted until 2024 and was loaned out to two Turkish second tier clubs last season.