AN UNBEATEN stand of 261 between century-making openers Harry Grindle and Ben Dalton helped Rockingham to victory at Sheffield United in Division One.
Dalton hit 139 off 159 balls with 18 fours and a six while Grindle added 110 with 13 fours. Rock posted 261 for none then the hosts fell 42 short with Richard Skipworth taking four wickets. Rock are third, four points off the top two.
Daniel Airstone took seven wickets but Green Moor were dismissed for 51 chasing 260 at Upper Haugh.
Penistone removed Sheffield Collegiate 3rd XI for 109 in a seven-wicket Division Two win. Chris Walmsley took four wickets and Matt Scholey three. Penistone are bottom, having been deducted 12 points for an 'accumulation of team disciplinary points by actions of their players.'
Worsbrough Bridge beat Bradfield by 127 runs in Division Three. Bridge were 36 for three but posted 236 for seven. Alex Littlewood made 59 then Liam Levitt smashed 62 off 20 balls with seven sixes. Mark Wilkinson added 52 off 39 balls with five fours and six. Levitt completed a superb game by taking six wickets to bowl Bradfield out for 109. Liam Hague took three wickets.
Leaders Monk Bretton dismissed Stocksbridge for 101 in a ten-wicket win. Steven Honeyman and Dominic Fell took three wickets each then Luke Bullingham made 62 not out.
Kexborough were dismissed for 94 in a loss to Wath 2nd XI. Wath were 56 for seven but made 169 with Mark Barlow hitting 72. Kexborough's Adam Robinson took five wickets and Robert Mynett three.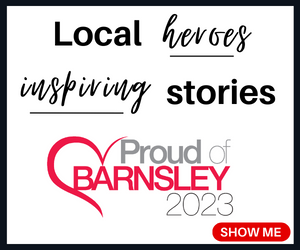 Higham won a high-scoring game against Upper Haugh in Division Four. Higham posted 229 with Andrew Wood making 59 then Andrew Morris hit 63 not out off 57 balls including nine fours and two sixes. Upper Haugh fell 15 runs short with Gareth Kilburn taking five wickets and Wood three.
Silkstone United chased 156 for a four-wicket win over Barnby Dun. Christopher Barraclough took five wickets as the visitors recovered from 61 for eight. Jakob Taylor made 75 to secure the win.
Wombwell Main fell 12 runs short chasing 183 at home to Wentworth and Thorncliffe. Majid Aziz took seven wickets for Wombwell.