THE AUSTRALIAN cricket team are in Leeds this week for the third Ashes test but one of their compatriots starred in two wins for Barnsley Woolley Miners.
Jake Weatherald - who has played with and against many of the Australia team as a professional - top-scored in both wins for the town team.
The Shaw Laners are sixth, 24 points off top, after a Yorkshire Premier South victory at Cleethorpes on Saturday with Weatherald hitting 88.
They then won at home to Whitley Hall on Sunday in the quarter-final of the Yorkshire Leagues Knock-out Cup, with Weatherald unbeaten on 105.
It was the Australian's first hundred of the season in which he is averaging 36 in the league.
Captain Beck Frostick said: "It's good to see him back in the runs.
"We know how vital he is for us.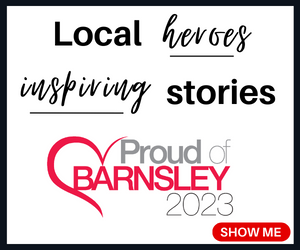 "We're all happy he hit two big scores.
"We always knew it was only a matter of time, with how hard he works and how talented he is.
"We get a lot from him around the club, with his coaching and playing.
"It's tough having an Aussie at the club at the moment.
"He's giving us a lot of stick.
"We give it back but we can't win with us being 2-0 down.
"It's good fun."
On Saturday, Weatherald hit 88 off 80 balls with 11 fours and three sixes.
He shared a stand of 137 with Sheryaar Ali who made 62.
Barnsley posted 223 all out then dismissed their hosts for 130.
There were three wickets each for Harvey Round and Adam Copley.
Frostick said: "We know if we get 200, we have about a 90 per cent chance of winning. The way we bowled early on set the tone.
"We're climbing the league a bit and trying to get some points back.
"We will never give up hope.
"We're only one or two wins away from being in the top three.
"This weekend will be massive against top of the league (Tickhill).
"If we can put a good all-round performance in, I don't see why we can't get another win."
The next day in the cup, Whitley Hall posted 207 with Oliver Jackson taking three wickets.
Weatherald smashed 105 off 82 balls with 12 fours and three sixes as Barnsley won with seven wickets and 28 balls left.
Frostick said: "We set out the two pink balls competitions as the most realistic ways to win trophies.
"We're in the Twenty20 final and we're in the semi-final of this cup so it's going well."
Elsecar beat Treeton by 57 runs and are ninth, 16 points clear of the relegation zone.
They posted 246 with Bilal Anjam hitting 59.
Treeton were dismissed for 189 with Taruwar Kohli and Moin Ashraf taking three wickets each.