What new Barnsley head coach Neill Collins said about various issues following his move from Tampa Bay Rowdies to replace Michael Duff at Oakwell.
WHAT HAVE THE LAST TWO WEEKS BEEN LIKE?
Whirlwind is the expression. It's been surreal. It wasn't something I necessarily expected but I knew it was the right decision for myself and my family, the next step and a great opportunity.
DID HE ALWAYS WANT TO COME BACK TO THE UK?
I am always ambitious about improving and I think I have done that in five years at Tampa. But the promotion and relegation part restricts you and, while I thought there was still lots to achieve and it's a fantastic job, I did start thinking it would be great to find a different challenge. But finding the right one is really difficult and being considered the right person as well can be really difficult.
I am so, so, delighted to be here. The fact that it is back in Yorkshire and the type of club it is was a key part of the decision.
GOING FROM USL CHAMPIONSHIP TO LEAGUE ONE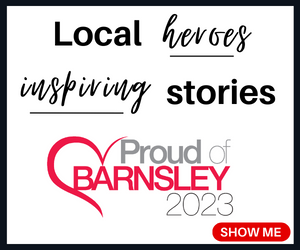 There will be adjustments. We will have 20 extra games. The intensity of demands from the fans is difference because it's our life in this country, without making light of fans in other countries. But the pressure I put on myself will never change. I will adapt quickly to the other adjustments. I have played in the league and I have good staff behind me.
MOVING FROM FLORIDA TO BARNSLEY
I went to America to experience something new then I got an unbelievable opportunity to become a head coach so young. The next career move was not about lifestyle because I was in one of the best places in the world for that. But I want to improve and be the best I can be which means coming to the best country in the world for football. When that opportunity comes, you can give up an afternoon or two at the pool.
WHAT WILL HE TWEAK IN REDS' STYLE?
I bet Michael Duff's team would have been different this year. He would have looked to improve and adapt. I will just try to do the same. I want the fans to relate to the team and enjoy watching them. There will be days when it won't look like that because it's not easy but, once you get it going, that's where you get enjoyment and success.
HIS STYLE AS A COACH
I am passionate. I will bring a lot of commitment, intensity, and give it everything. I have been a football fan from a young age, I was lucky to play the game. In some respects I was a coach that played and always thought about it from that perspective. I have a football mind that I want to put to good use.
BUILDING ON MICHAEL DUFF'S WORK
Just to sustain what was achieved last year will be a good challenge but it's not insurmountable because of the players who are in the building. The midfield is full of energy and talent. There are players like Liam Kitching and Jordan Williams who you would consider experienced at this level but they are really, really young. We have lost players but we will work hard to replace them.
Whatever you achieved last year means nothing once the season kicks off but we will work towards replicating it and hopefully doing better.
Michael did a fantastic job, they were so well-organised and well-structured, well-drilled, intense on the front foot. We don't have Mads Andersen and Bobby Thomas. Mads Andersen became that player over a period of time. We have to adapt but some of the core principles stay the same.
There is a good platform to build on and it's up to me to see what comes next.
BEING PART OF THE RECRUITMENT PROCESS
The reason the calls with Barnsley went so well was our footballing principles aligned.
I was very aware that coming to a bigger job you need more support. It's very difficult to run a recruitment department and coach the team. I am really happy with the great work done in the past. I am sure we will bring in more good players together, and improve the players we have already.
ASSISTANT JON STEAD
Because of the character I am, I like someone who can bounce off me and Jon does that. Jon moved to the States on his own then brought his family out. He has improved an incredible amount as a young coach in the last 18 months. I am delighted to have him and I think the players will enjoy working with him.
HIS TIME AT OAKWELL SO FAR
It was tiring in that first week but now I am into my routine.
From the minute I joined, you hear that Yorkshire accent and know that they you are in good hands. Everyone has been spot on. When I need some washing done there is someone there to help.
HIS MESSAGE TO THE FANS
We will do everything we can every day to give you a team you can be proud of. But don't expect that to be the case from day one. What we want to do might take time. But I can assure them every day we will be working to take the club as high as we can.