JESSE Debrah's move to Barnsley has fallen through but strikers Max Watters and Andy Dallas plus right-back Corey O'Keeffe are all close to joining.
Centre-back Debrah, 22, has left National League Halifax Town and looked highly likely to join the Reds but the deal could not be completed.
He had spent time at Oakwell, watching one of the Reds' friendlies, and was set to be confirmed as a new signing.
Watters, Dallas and O'Keeffe could all sign within the coming days if the final touches of the deals go well.
The Reds are also hoping to bring in a centre-back from overseas on a permanent deal, now they are able to sign players from EU countries due to a relaxation of post-Brexit rules.
O'Keeffe, 25, has been at Oakwell this week and is likely to join, with goalkeeper Jamie Searle set to go the other way.
O'Keeffe was part of the Forest Green Rovers side relegated from League One last season, registering seven assists, having been at Mansfield and Birmingham previously.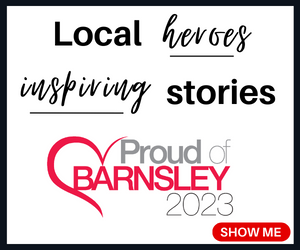 Watters, 24, scored four goals in 21 appearances last season on loan to Barnsley, with just five starts.
The Reds are thought to have agreed a deal with Cardiff City and are set to finalise the move next week.
Dallas, 23, has turned down a new contract at Solihull Moors in the National League in which he has scored 50 goals in 114 games.
There are now two weeks until the season begins on August 5 and 40 days until the transfer window closes on September 1. Head coach Neill Collins said: "You can't underestimate how hard everyone is working behind the scenes.
"I am confident that, come the start of the season, we will have more support and a team that can win games.
"Centre-back is quite an obvious one. Midfield is the one position, despite a couple of injuries, we are most well-catered for.
"I want us to sign as many good players as we can and keep all our good players. The owners will have a price that, if it is met, players might be given an opportunity. They will do their the best to give us the best chance, but also safeguarding the club's future. I am confident we will have a team that can compete."
Callum Styles and Aaron Leya Iseka, who were both loaned out for last season but are contracted until 2025, have returned for pre-season training although they are yet to play in any friendlies.
Both could leave again this summer but Styles' release clause, understood to be £2million, is yet to be triggered while Iseka is thought to be on significant wages which other clubs may be relucant to match. Collins said: "I will work to try to make every player better and expect things from them.
"Both players have trained, they are good players. We have pre-season games for them to get their opportunity.
"Callum had a small illness but he's been training well. I have only been here nine days so there is still time to assess."