WORSBROUGH Bridge manager Luke Forgione wants to be the man who ends their wait of almost half a century to reach the NCEL Premier Division – and has not ruled out doing it this season.
The Briggers were founding members of the NCEL in 1982 and have remained at that level for more than four decades – never reaching the Premier Division. A top five finish would put them in the play-offs.
Forgione: "I would love for Worsbrough Bridge to get in the NCEL Premier. Can we dare to dream to be the first team to do that?
"Typically we are a club that is fighting to stay up, but I don't want that as a manger.
"It was a five-year plan to get as high as we can and this will be our third season. If it isn't this year, we will go again and do it.
"It's down to money and the club is trying to bring some in.
"The club has progressed massively off the pitch under the chairman Mark Booth."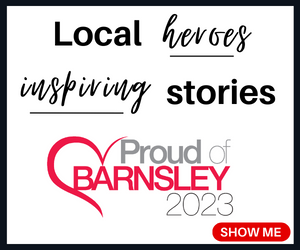 Bridge collected just four points from their first 11 games of last season, including two losses to neighbours Athersley Rec, but finished 15th out of 20 with 40 points.
"I have been told you're not a manager unless you go through difficult times. Hopefully that makes us stronger and we can be better this year. Last season I said we wanted to get to the play-offs, and we do this season as well. We definitely want top ten then, if we can get the top five, that will be brilliant.
"We need a much better start than last season, which was horrendous, and we need to be better away.
"We have a points total in mind.
"It will be a competitive league with a lot of teams throwing money around and striving for the play-offs.
"We've recruited four or five new players, most of them have played at a higher level, and retained most of the squad from last season. On paper we're looking a bit stronger."
Forgione is looking forward to the derbies against Athersley as well as newly-promoted Wombwell Town.
"They are the games the players look forward to. There are bigger crowds and bragging rights. Last year Athersley beat us twice. If we do that again it will cost us. We need to pick up points from our local rivals and I am sure they will feel the same way. They are like cup finals and anything can happen on the day. It's exciting for football in Barnsley."
Bridge visit Glasshoughton Welfare on Tuesday.