BARNSLEY are set to bolster their defence with French centre-back Maël de Gevigney.
The 23-year-old began his career at fourth-tier Versailles before moving to Nimes last summer.
He played 31 games as they were relegated from Ligue 2, the second tier.
The move is thought to be extremely close and could possibly be announced today.
Head coach Neill Collins would not comment on de Gevigney but, asked yesterday if there was still time for a new signing to play on Saturday, he said: "There are a lot of factors to consider if it's the right thing to do. I couldn't answer from a contract or logistics point of view. But we would always be pushing to have as many players involved as we could."
It is possible they could also sign another centre-back later in the transfer window.
Barnsley have also been linked with Austrian centre-back Felix Strauß but the Chronicle understands there has been no contact with him or his club Rheindorf Altach.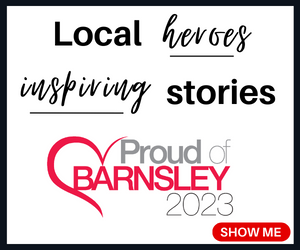 They are light in that area after Mads Andersen, Bobby Thomas and Jasper Moon left Oakwell this summer while Robbie Cundy and Conor McCarthy are still recovering from injuries.
The Reds' back three against Port Vale is likely to be, from right to left, right wing-back Jordan Williams, summer signing Kacper Lopata who has never played above the National League, and Liam Kitching who was a regular last season.
The Reds last week brought in right wing-backs Corey O'Keeffe and Kyran Lofthouse, a 22-year-old who signed a three-year deal after leaving non-league Woking at the end of last season.
Collins said that Lofthouse is 'one for the future' and that Williams will play at right wing-back this season but is currently needed in defence.
Aaron Leya Iseka is yet to feature in any pre-season games but has been training at Oakwell for several weeks.
The Belgian striker has two years remaining on his lucrative contract and, after he was loaned out last season, the Reds are thought to be keen to move him on again.
Collins said Iseka is 'working hard' in training and added: 'There will be opportunities for everyone at some point.'
Barnsley have so far brought in centre-backs Lopata and Jack Shepherd, goalkeepers Ben Killip and Liam Roberts, right wing-backs O'Keeffe and Lofthouse as well as strikers Max Watters and Andy Dallas.
The Reds start their League One season tomorrow at home to Port Vale while the transfer window shuts in four weeks on September 1.