NEILL Collins says Barnsley's trip to Bristol Rovers from 3pm will be one of their toughest games of the season.
Due to one of their stands not being ready to house fans after development, Rovers wanted to move the fixture to Oakwell but the Reds rejected the idea then the Gas tried to call the game off but the EFL would not let them.
Rovers initially stated that there would be no access for disabled away fans but, after intervention by charity Level Playing Field, they have reversed their decision.
Colllins told the Chronicle: "I am sure the club were involved in the discussions, but I certainly wasn't. There are a lot of factors to take into account and I am just preparing for the game.
"I am sure more than 500 would want to go but these are circumstances out of our control. I am sure the 500 that do come will get right behind the team."
Manager Joey Barton will not be on the touchline as he completes a three-game ban at the start of this season for a red card against Sheffield Wednesday in April. The Gas almost got off to a winning start on Saturday when ex-Red Luke Thomas put them in front at Portsmouth who levelled in the 92nd minute for a 1-1 draw. They then visited Championship Ipswich Town on Wednesday in the EFL Cup and lost 2-0.
They won just four of their last 21 games of last season and none of their last eight, finishing 17th having been promoted the previous campaign.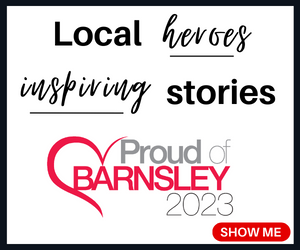 "They were very unfortunate not to beat Portsmouth. A draw was maybe a fair result.
"This is one of the toughest tests we all face on the road. We will have to be at our very best to give ourselves a chance.
"They will be very very attacking. They have very good players at the top end of the field. They have quality out wide and through the middle. We will need to handle them to have a chance. They want to play football and build from the back. They have had stability, the manager has been there a while. It will be a great challenge."
Thomas joined Rovers on a permanent deal after his four-year deal with Barnsley expired this summer, having made 95 appearances for the Reds and scored four goals. He told the Chronicle his decision was related to head coach Michael Duff leaving Oakwell for Swansea, while he had been on loan to the Gas before and grew up nearby.
"He's someone we would have liked to have kept. He's the kind of player I really like.
"But we want players here who want to play for Barnsley. We will have to deal with his threat and I am sure he will be highly-motivated."
Barnsley players Kacper Lopata – originally from Poland – and Herbie Kane grew up in Bristol and had spells in the Bristol City academy.
The two clubs have met 34 times, winning 12 games each. Barnsley won 3-0 at Oakwell almost exactly a year ago on August 16, 2022 – with Devante Cole, Jordan Williams and Josh Benson the scorers – then drew 0-0 at the Memorial Ground in March.
They lost 2-1 there in May 2019 having already been promoted, meaning they are winless in both visits to that stadium. In total, the Reds have won one of their last 12 visits to Rovers – having been unbeaten in their first five with two wins.