Neill Collins admits Barnsley 'weren't at our best' and were 'certainly hanging on' at times in a 1-1 draw at Bristol Rovers but was pleased with a point on the road.
The Reds took the lead early on through Nicky Cadden but the hosts were on top for most of the rest of the match and levelled late on.
Barnsley could not follow up their performance from the 7-0 win over Port Vale on the opening day.
Reds head coach Collins told the Chronicle: "It's frustrating when you lose a goal in the 81st minute. But we brought a lot of pressure on ourselves. Bristol responded well to going behind. We came on strong before half-time but, in the second half, we didn't do enough positive things on the ball or disrupt them in possession which allowed them to gather momentum. The biggest disappointment was the way we lost the goal."
The home side had by far the better chances, especially in the second half.
Collins said: "I don't feel good about those chances but there were a couple of individual errors when players just missed the ball. We certainly don't want to give up that many chances but it's a tough place to come and it's their first home game. We have to accept the point, learn and get better.
"We were in the ascendancy for 75 per cent of the first half but we were certainly hanging on in the second half."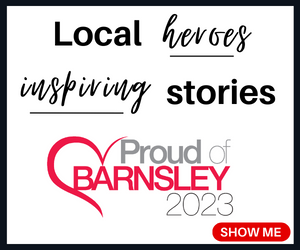 Collins changed his strikers in the second half but was reluctant to bring on the series of young untested players on his bench, with several first teamers absent.
"I looked at my bench and, although some of those lads did well the other night (in the EFL Cup on Tuesday), it's a lot to throw them into this game against a really good side.
"Rovers are bringing on players like Scott Sinclair. We have really young lads and I was wary about throwing them into this environment when the team is not at their best.
"I have total belief in players like Theo Chapman and Jack Shepherd. But it's a big step up to play somewhere like this. We gave them a chance at 5-0 up last week. Today we had senior players who were finding it tough but we gave those players a chance to grind it out which they did.
"Adam Phillips comes back for Tuesday, Mael (de Givegney) hopefully will get his clearance sooner rather than later. We will only get better."
Barnsley have taken four points from their opening two games. Collins said: "There were unknowns for everyone because of a disjointed pre-season and changes. So four points is a fair start and one that we can build on. But the biggest thing is the performance. It was a good permeance last week, this week there were good parts but lots we need to work on."
Defender Kacper Lopata added: "It's a tough game and a tough ground to come to. Unfortunately we didn't keep a clean sheet which is what I am most concerned about.
"You go through spells of being on the ball and then having to defend. it was the same in the first 20 minutes against Port Vale but we dealt with that better."