DARFIELD boy Jonson Hughes and Maya Schofield, from Royston, won golds at the Northern Championships in Middlesbrough.
Jonson finished in 8-46.25 in the under 17s 3,000m, more than 20 seconds ahead of the rest. He is due to compete in the National Championships in Birmingham later in the month.
Maya took first place in the under 15 girls' 800m.
Barnsley AC's under 15 girl Vanessa Ndambakuwa set a PB and took silver with 25.02 in the 200m final.
She also won her heat in a wind-assisted best time of 24.99.
Joe Ferguson was competing at the Newham Open on Sunday.
The sprinter from Darton, who is a Great Britain international, won the 200m in 20.68 after finishing fourth in the 100m with 10.25.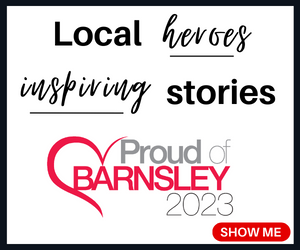 He is due to finish his season at an event in Poland on September 6.
Barnsley AC's Jenny Wakeman competed in the Bassetlaw Sprint Triathlon.
The event involved a 400m swim, 21k bike ride and a 5k run.
She finished second in the over60 age category, just seven seconds behind first place in an overall time of 1-26-44.
Penistone Footpath Runners were busy on the fell scene again, with six making the short journey to Holmfirth to take part in the Dennis Stitt Memorial fell race – a tough two lap course involving more than 1,200 feet of climbing.
First back for Penistone was George Parr in fifth place, also finishing first in the under21 category.
Jon Hallam was third in the over45 category, while Martyn Goodwin was third over60.
At the August York 5k, Barnsley AC's Gail Colville set a PB of 20-05.
Kevin Manley improved his time from July, finishing in 23-38.
Barnsley AC's Chris McNicholas was first over60 man at the City of Preston ten-mile race.
He knocked two and a half minutes off his best time to finish in 1-05-20.
At Barnsley ParkRun, there were new PBs for Barnsley AC's Scott Hinchcliffe and Chris Gillott who ran 15-42 and 17-02 respectively.
Penistone runner Keith Gordon set a new record in the over75 category at Epworth Equestrian ParkRun with a time of 27-33, finishing 76th in a field of 212 runners.
Other ParkRun events saw Penistone's James Mumford win at Sheffield Castle in a PB of 18-04, while there were also second places for Andy Heppenstall at Penistone and James Fryers at Frickley.