BARNSLEY are 'desperate' to keep hold of captain Liam Kitching says head coach Neill Collins who also wants more 'organisers' in his team.
The transfer window is due to close in a fortnight on September 1. There are not thought to be any incoming signings imminent, in the next few days, but new players are expected to arrive before the end of the window.
As reported in last week's Chronicle, Barnsley turned down a bid of £2.5million from Championship club Coventry City.
The Sky Blues are thought to be keen to recruit a left-sided centre-back and now have extra money to spend following the sale of star Brazilian midfielder Gustavo Hamer to Sheffield United for a reported £15milliion.
The Reds value Kitching very highly, having made him captain for this season while he is under contract until 2026 with the option for the club to add a further year.
While their exact valuation of their skipper is unknown, Barnsley are hoping to hold out for significantly more than the £2.5million offered so far as he is seen as a key player in this season's promotion attempt and a major asset for the future.
The defender is thought to be keen to play at a higher level.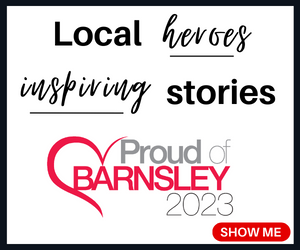 Collins told the Chronicle: "Liam Kitching is exactly the type of player I want in my team, for the way we want to play.
"He ticks every box with the attributes he's got.
"We're desperate to keep hold of him.
"It's good that we have good players and that people want someone like Kitch.
"We hope we can keep him and build on what he's done at the start of this season.
"The club are determined to keep him."
Kitching's sale would leave the Reds extremely low on centre-backs.
They have lost the other two of last season's regular back three in Mads Andersen, who was sold to Luton, and loanee Bobby Thomas who also joined Coventry from Burnley, while Robbie Cundy and Conor McCarthy are both recovering from injury.
The Reds have been using right wing-back Jordan Williams in the back three while summer signing Kacper Lopata, 21, has played his first EFL games and another new recruit Mael de Givegney made his debut on Tuesday.
Another whose future is uncertain is midfielder Callum Styles.
The 23-year-old Hungary international has started every league game so far this season but has a £2million release clause in his contract which no club has yet hit.
He was loaned out last season to Millwall and it is unclear whether another season-long loan to the Championship is a possibility later in the window. Coventry and Bristol City are reportedly interested in him.
Aaron Leya Iseka – the Belgian striker who is on a lucrative contract until 2025 – is still yet to play for the Reds this season.
Collins said: "If there is something we think makes sense for us which involved another club, we will consider it.
"But until then he is our player.
"Players will be judged on how they perform in training."
The Reds have so far collected four points from their first three league games, having followed their 7-0 opening day win over Port Vale with a 1-1 draw at Bristol Rovers on Saturday then a 3-1 loss at home to Peterborough United on Tuesday.
They are now due to host Oxford United tomorrow.
They have several key players to return from illness and injury.
Collins told the Chronicle: "Later on in our last two games, there was a lack of structure and lack of composure which was our undoing.
"That is down to concentration and communication. I don't know them all but, when you look at people like Mads Andersen, Bobby Thomas, Luca Connell, they were guys who were the organisers.
"Maybe that is something for us to consider or the players to consider as well.
"It can come from within the group to a point."
Collins is due to meet with the recruitment staff early next week.
"We have had a real fast start to the season.
"We've played, Saturday, Tuesday, Saturday, Tuesday, Saturday.
"I have to focus on that.
"I will have an opinion on what we need. We have a lot of fantastic players in the building and a lot not in the squad who will help once they are back.
"But every coach will say they always want one more in."
Barnsley's senior strikers are Devante Cole, Max Watters, Andy Dallas and Oli Shaw.
Collins said: "Max and Andy's pre-seasons have been disjointed.
"Let's give the strikers time. We know they are good players. Like any area on the field, we're looking at how we can get better and stronger."