COREY O'Keeffe is thrilled to be recovered from injury and relishing a battle with Barry Cotter for the starting right wing-back spot in Barnsley's team.
O'Keeffe, who signed last month from Forest Green Rovers, set up the opening goal on debut in the 7-0 win over Port Vale but limped off before half-time with a groin strain. He has missed the last three league games in which the Reds have collected just one point, but is set to return for tomorrow's trip to Wigan.
In O'Keeffe's absence, Barry Cotter has been mainly playing at right wing-back.
The Irishman registered two assists after replacing O'Keeffe against Port Vale then scored his first Reds goal against Peterborough last week.
He told the Chronicle: "I think that's healthy. It brings the best out of players. Barry will want to play and so will I.
"But if Barry plays and does well, I will be happy because it's for the team and ultimately the goal is to get promoted.
"Barry gives certain things I can't and I give certain things he can't. That will work well. If the gaffer needs to change something up, he can pick between me and Barry who give different bits."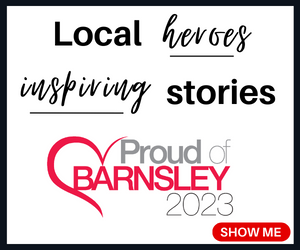 O'Keeffe is ready to play again.
"I feel back to normal. At the end of last week, I was doing bits and bobs then this week I am in full training and it feels good. I feel ready but it's up to the gaffer and the medical staff."
On his debut, O'Keeffe said: "I was buzzing to get going, started, did OK, got the assist and wanted to kick on but my leg wouldn't let me.
"That's me in a nutshell. I want to be aggressive and on the front foot, create chances. I think there will be a lot more of that and I look forward to it."
Since that opening day win and clean sheet, the Reds have conceded nine goals in four matches in all competitions.
"You don't want to concede goals. That's the bottom line. That is something we've been working on. Tightening up in that aspect is a big part of it and so is doing our part when we get on the ball.
"The more we train and come together as a team, the better we're going to get.
"There have been a few new signings and a new manager.
"We are still gelling together."
The Reds now visit Wigan, who have won three of their four games so far.
O'Keeffe said: "They are obviously a big club with good players and they are doing well. We will respect them like any team in this league but we're a good team as well. We're not going there thinking 'Wigan are doing really well'. We just want to take the game to them."
He added: "Everyone is together.
"We understand a couple of results haven't gone our way. It's early days.
"If we won all four, it wouldn't mean we would get promoted and, if we lost all four, it wouldn't mean we'll go down.
"We know what we need to do going forward. You are never going to get everything bang on. There will be injuries and things you have to work on."