Neill Collins thought the red card for Wigan's Charlie Hughes was the correct call and was pleased with the way his Barnsley team took advantage to win 2-0.
Goals from Devante Cole and debutant John McAtee secured a 2-0 victory for the Reds at the DW Stadium.
Collins said: "I am very pleased. The biggest thing is the way we started.
"Prior to the red card, we were good both sides of the ball. We could have gone ahead when Max Watters went through. Then there's the red card and the goal.
"It would have been nice to get the second when so dominant.
"The message at half-time was clear: we go to score the second goal. We created some big chances.
"I knew Wigan would keep going. They played with a lot of desire, the crowd were up, they were up.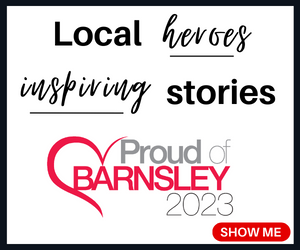 "It can be difficult against ten men.
"We made it more difficult than it needed to be.
"But outside of a couple of set pieces, we defended well
"We always know, against good well-coached sides, they will cause you problems.
"It became a basketball game but we defended well, and stuck together."
Hughes was sent off on 22 minutes for a tackle on Cole who was running through on goal.
Collins said: "At the time I thought it was a red card but I have not watched it back. There were a couple of dubious decisions before that.
"You have to take advantage of it and we've done that
"We had to change and become the aggressors, but we flipped well."
Cole netted three minutes later, his fifth of the season.
Collins said: "Devante is working hard in training, he showed good desire last week to make things happen when it was lacking across the board. Then gets his goal again today.
"Five goals is a good start to the season for Devante.
"It's more than the goals, it's the way he's leading the press and working hard. I have been impressed by his tactical awareness."
Debutant substitute John McAtee scored the second in injury-time after missing an open goal earlier on.
Collins said: "When the chance fell to him I thought, '100 per cent goal' because I know the quality and composure he's got. But these things happen. But he took his goal so well and, with some of his passages of play, I think he's the kind of player the fans are going to enjoy.
"We're so excited to have him. First and foremost I have been told he's a fantastic person, great lad, loveable rogue. He pressed well and you can see the quality he's got. He brings us variety.
"He can play number nine and off the striker."
McAtee said: "I just tried to press the keeper, he headed it back, my eyes lit up. It was too easy to score and I didn't concentrate. I was fuming but thankfully I got another one."
Goalkeeper Liam Roberts tipped a header onto the bar at 1-0. Collins said: "He's made a couple of big saves. Thankfully today it was only one. But we protected him much better today. He's top drawer. It was a fantastic save at a pivotal time."
Captain Liam Kitching missed the game through injury. Collins said:
"Kitch has been unbelievable in terms of trying to play through an injury. That was from the first game of the season when he scored and was excellent. He was adamant he wanted to play. Over a period of time it shows up and can be a lot. We've both decided he needs to get the injury right."
Jack Shepherd started his first ever league game after signing from eighth-tier Pontefract Collieries in the summer. Collins said: "I was so pleased for Jack. He did fantastically well.
"He's done well all season. He was excellent against Tranmere in the cup. I watched that game back this week.
"I felt it was the right thing to put him on the left of the pitch. I thought it would be unfair to put Mael (de Givegney) on the wrong side, not being left-footed.
"Jack showed that if you give the right person the right opportunity, the gap can be bridged.
"Kacper Lopata was excellent and has been excellent. Jordan Williams did well, with his experience in there. The defenders are working hard in training. It was team performance from the first whistle."