Neill Collins believes Barnsley have the strength in depth to have a good run in the EFL Trophy this season and was pleased with their 2-0 win in the first group game against Grimsby Town on Tuesday.
Collins made 11 changes from the league side on Saturday but it was enough to beat their League Two visitors.
He told the Chronicle: "In cup competitions, you have to win. It's obviously not knock-out yet but the win is important. It's important that we progress in this competition because we have a lot of competition and a lot of players who need to play.
"There were more individual things that we did better than the collective. It was a strong team on paper but when you go through all the individual situations it shows why it was a little bit disjointed."
Promotion from League One is the club's goal this season but Collins also wants a cup run.
"I feel we can have a good go at it. You never take anything for granted. We will have more tough games to come. But we want to win every game. I think we can win and develop players in this tournament. You can expect to see first team players and young prospects. Vimal Yoganathan, Danny Benson and Nathan James came on and did very well."
Collins gave debuts to striker Sam Cosgrove and also wing-back Owen Dodgson who opened the scoring.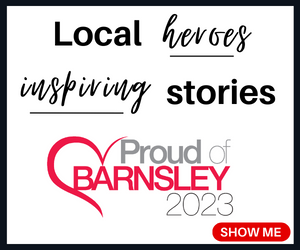 "Aiden Marsh probably deserved to start based on his performances but it was important to get Sam minutes after an indifferent pre-season. He showed what he will bring with his size and attributes.
"Owen showed some good attitudes on the left side and got a goal."
Dodgson added: "I am very happy for myself and the team to get the win. It's a good start for myself but I know I have even more to show the fans. I had the instinct to get into the box and, when it came to me, I just thought I may as well shoot. It was my weaker foot but it went in and I was buzzing."
Marsh got the second goal in injury-time. It was his second goal in cups this season.
Collins said: "With Marsh and Fabio Jalo we have a couple of good young strikers. Every time Marshy has been on the pitch he's done really well and there's nothing better than when a striker keeps putting the ball in the net."
Josh Benson and Conor McCarthy returned after lengthy spells out with injury.
"It's Josh Benson's first game back and he diid well. It's great to see him getting the assist in the last minute when he could have been leggy and tired. Conor was another one. Him and his family should be proud he's come back and done great."