TWO HIGH-SCORING town derbies and a managerial sacking – it has been quite a week for the Barnsley teams in Division One.
Wombwell Town won 4-1 at home to Athersley Rec on Friday night in front of a crowd of 542, with Rec sacking their manager Jimmy Whitehead the following day. Whitehead had been in charge for two years, with Rec being relegated from the Premier Division then finishing last in Division One last season but being given a reprieve. They had seven points from nine games this season.
Whitehead said: "It was a bolt out of the blue. I got a phonecall on Saturday morning. I didn't get loads of reasons apart from things that weren't football related and that the performance against Wombwell was a disgrace. It wasn't great but they have a big budget and Athersley don't have any money.
"I know I have done a good job in difficult circumstances. Anybody who has an ounce of football knowledge in Barnsley knows that. We have had five teenagers in the starting line-up.
"I feel cheated out of finishing off the job. Common sense would be to do it last year when we finished bottom, not after nine games now. We have more points than this time last season.
"We lost the last three to the teams with the biggest budgets. I 100 per cent believe this team can stay up. The players seemed more shocked than me and I got a lot of phonecalls from them.
"I will bounce back and move on.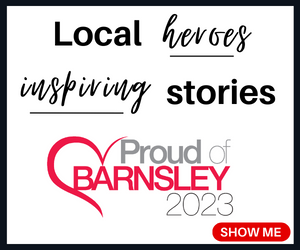 "I think I can go to clubs with better ambitions who will suit me better."
Against Rec, Gavin Allott hit a hat-trick, two from the penalty spot, with Callum Walton also netting as Town went 4-0 up early in the second half.
Athersley's Lee Garside pulled one back in the 90th minute.
Manager Karl Rose said: "There was an absolutely bumper crowd there which was the highest in the league this season until the next day when there were two over a thousand at other clubs which shows this level is booming.
"We put it to bed just after half-time. I was delighted with the way we went about it.
"I was pleased with every single player.
"It was a great performance."
Leaders Town won 4-3 at Worsbrough Bridge on Wednesday in front of 371.
Gavin Allott scored his second hat-trick of the week after Brodie Cooper's opener, to put Wombwell 4-1 up after an hour. But Taylor Nicholson scored two late goals to complete his hat-trick.
Rose said: "We weren't great in the first half but led 2-1 then we were different class for 40 minutes and should have had eight. But we have to see games out better because it should have been a lot easier for us at the end.
"It's great to get back-to-back wins in derbies in front of big crowds."
Bridge lost 5-2 at Parkgate on Saturday, having been 2-0 up.
Nicholson and Lewis O'Connor scored in the first 20 minutes but the hosts were 3-2 up at half-time and then added two more after the break.
Two of Parkgate's goals were penalties.
Athersley's game at home to Louth Town on Tuesday was called off.
Penistone Church lost 2-0 at Handsworth on Wednesday night in the Premier Division.
Church had also lost 5-3 at home to Albion Sports on Saturday in a thriller.
The visitors raced into a 3-0 half-time lead but Penistone scored three goals in ten minutes through Anthony Brown, Nathan Keightley, with a penalty, and Kieran Ryan.
Albion netted twice more late on.