JAMIE McCart is hoping to hit the ground running with Barnsley after picking up injuries in the opening weeks with two clubs since moving to England last year.
The 26-year-old centre-back, who joined the Reds two weeks ago on a season-long loan from their neighbours Rotherham United, had been a regular in the top tier of his native Scotland before moving south of the border last year.
He played just eight Championship games for the Millers and the same number of loan to League Two Leyton Orient – with early injuries hampering both spells.
McCart told the Chronicle: "It was a tough first season in England but hopefully, with consistent gametime, I can make it a success here.
"As soon as I came down and joined Rotherham, I tore my thigh.
"It set me back and I never really got going. It was difficult with the players we had in that position.
"Then when I joined Leyton Orient, I picked up another nasty injury straight away which made the spell tougher than it should have been.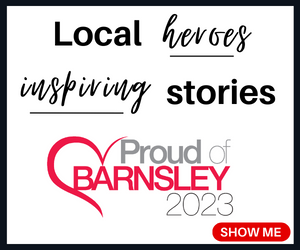 "But it was a good experience to play for them and get promoted."
McCart has joined another club with promotion ambitions, this time to the Championship.
"Promotion is the aim but, in a league like this, with so many difficult games, you have to take it week by week and try to get on a good run.
"Getting promoted will be extremely tough when you look at the teams in the league, but it's definitely a challenge we will put to ourselves and hopefully we take it in our stride.
"We have a very busy run coming up which I am looking forward to – you have to embrace it.
"We have two home games coming up starting with Saturday against Burton so it will be a good platform."
McCart was on the bench for the league game at Cheltenham then played in the EFL Trophy game against Grimsby – both 2-0 wins.
"It's been a positive start, with good results in the league and the cup. I have really enjoyed being here.
"We had spoken about it for maybe a week before it happened. As soon as my agent told me Barnsley were interested, I was eager to go. My gametime at Rotherham has been limited so I couldn't turn down the chance to come to a big club like Barnsley."
At 26 and with more than 200 games under his belt, McCart is older and more experienced than all of the other fit centre-backs at Oakwell.
It is a position which has seen a lot of change over the summer.
"I didn't know too much previously about the defenders at the club.
"For me, it's about trying to impress the gaffer and make the most of my time here.
"But, in every position, we have competition and that's what you need when you are going for promotion.
"I am only 26 in age but I have played quite a lot of games. I am not sure how many games the other boys have played but I definitely think I can bring experience. I talk a lot on the pitch.
"But the other boys are very good players and, with more gametime, I am sure their quality will shine through."
McCart joined the Reds on August 31, a day before fellow left-sided centre-back Liam Kitching was sold to Coventry City.
Does he see himself as a replacement for the former captain?
"It's a great move for him and the club. For me it's more about looking at what I can bring. I just have to impress and get in the starting 11. It's a challenge I am looking forward to."
McCart is enjoying working under fellow Scot Neill Collins – the head coach at Oakwell.
"The gaffer has been excellent.
"I knew him from his career and being a Scotsman as well.
"He was a factor in me joining. He's helped me settle in really well and I am looking forward to working with him."