Josh Wale is determined to tame 'The Beast' and bash the bookies all in one go.
Wale, 28, faces Gamal Yafai on Saturday night at the First Direct Arena in Leeds for the Commonwealth super-bantamweight title.
A history of near misses in big fights have taunted Brampton's Wale long enough and he is determined to make it his night against the Birmingham man.
It will be his third fight under joint trainer Stefy Bull, who works alongside Josh's dad Mick, and he believes this will make all the difference in spite of the 12-1 odds against him with some bookmakers.
He initially felt insulted by the odds but has concluded that they mean nothing.
He said: "There is no pressure on me with this one because I'm not even meant to be in the same ring as him if you believe the bookies. They haven't given me a chance but we will wait and see what happens.
"It is insulting and people within the boxing fraternity can't quite believe it but we were big odds not to go out of Europe in the referendum. I'm better off than that.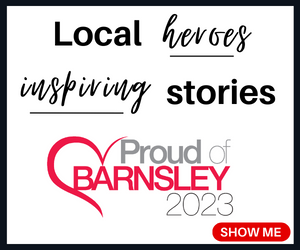 "They don't mean anything to me. They're not always right. I'm happy with how it's gone in training and that is all that matters.
"I hope he is treating me as an underdog. It's a boxing match and he's only got two legs and arms like me.
"People haven't taken into consideration the impact Stefy has had. We know what we have gone through in other camps and what we have been through in this camp. "Stefy has been a massive help and that will make all the difference."
Wale, who would become the Barnsley's first ever Commonwealth champion, has won his previous two fights this year against foreign opposition in preparation for a title shot of this nature.
Although it's ahead of their initial schedule, Wale feels confident they have the beating of unbeaten Yafai – nicknamed 'The Beast'.
"We unanimously decided that this was a fight we wanted," he added. "It is a bit ahead of schedule but opportunities come in life and you have got to take them.
"I've come so far in seven or eight months. People have only seen a bit but it will be more apparent over twelve rounds.
"You're never going to take away what I am about what I'm about. We have been making little tweaks – that's all."
Wale, a two-time British title challenger, has long since been written off as an underdog.
That is fine to the energetic scrapper who has always wanted to win a British or Commonwealth title since he took up the sport when he was still at infant school.
"This title is 20 years in the making. When I win this Saturday I'd happily retire after that," added Wale.
"I'd be able get on my horse and ride off into the sunset. I don't do it for the money or anything else.
"We deserve one, me and my dad, for all the things we've been through to get where we are now."
The fight is being broadcast live on Sky Sports as part of the Josh Warrington and Patrick Hyland undercard.