A YOUNG swimmer has raised more than £400 for Sport Relief in less than two weeks.
Adam Gill, eight, swam ten miles in ten days after being inspired by this year's Sport Relief programme.
He accomplished the feat at Royston Leisure Centre, getting up at 6.30am every day over the half-term holidays.
Mum Angela, 51, said: "We have been sitting outside Royston Leisure Centre at 7.20am every morning.
"When he gets up I have been asking him if he's tired, testing him to see if he's up for the challenge.
"He wants to go back to school and say he has raised all this money for Sport Relief."
Both Angela's mother and her father-in-law suffer from dementia, and she said this is what encouraged Adam to think about fundraising.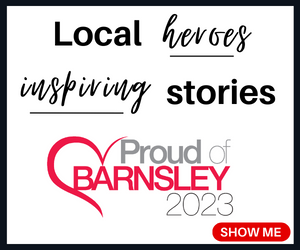 The student at Wakefield Independent School committed to his goal after seeing a Sport Relief piece about the former footballer Allan Gillever, who has dementia.
Angela, who swam with him in the pool, said: "We had planned on going swimming over the half-term holidays anyway, and Adam said he would like to do it for Sport Relief.
"The furthest he's swum before is half a mile, but he was enthusiastic."
Adam hoped to raise £200 but quickly surpassed that thanks to donations from other swimmers, family and friends.
Angela said he is already thinking about what he will do next year.
Angela, who lives on George Lane in Notton, said: "Tomorrow night we will go out for a pizza to celebrate.
"I have bought him a skateboard as well, but he's not been allowed that yet in case he got an injury."