ABOUT 150 children staged a peaceful protest imploring parents not to smoke near their school kick-starting a project to make smoking 'invisible' to school children across Barnsley.
Pupils from Laithes Primary at Athersley South linked arms to form a chain on front of the school's entrance, waved placards and shouted chants at the event on Wednesday - some even took to the megaphone.
They chanted 'keep our school smoke free' and 'what do we want - a smoke free school, when do we want it, now'.
Riley Allott, nine, was among the pupils to get hold of the megaphone.
"I think this is a really good idea," he said. "I don't like being around people who are smoking."
Sophie Sephton, also nine, added: "If we walk past people who are smoking, we're breathing in that smoke and that is harming our lungs too.
"I think this is a really good idea."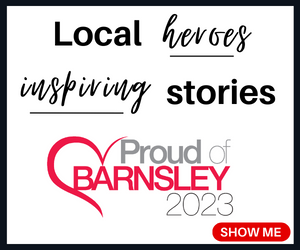 The pupils unveiled new banners to go on the school gates asking parents not to smoke on school grounds, near the gates or anywhere near school where pupils can see them.
It's part of the Breathe 2025 campaign which aims for the next generation of children to be born and raised in a borough free from tobacco.
The hope is that by making smoking invisible to children they will be less likely to consider smoking as normal and less likely to take it up, and also less vulnerable to second hand smoke.
Head teacher Georgina Fletcher said the school had already taken the views of parents through a survey, and everyone who responded was supportive - even those who smoke.
"Parents who might be smokers themselves are very supportive as they don't want their children to become smokers," she said.
"I'm really pleased with how passionate the pupils have been. Obviously we can't fine anybody or take enforcement action, but we hope people will see the new banners and take notice, and if we do see people smoking around the school we will have a polite word to remind them."
Mum-of-three Louise Turner, 31, of Riber Avenue, Athersley South, said: "I have been a smoker in the past, I still have a very occasional one now, but never in front of the children.
"I think it's a brilliant idea. When kids are coming up the path to school and parents are smoking away, the kids are breathing in lungs full, so I really do support the school in doing this."
Coun Jim Andrews, the council's spokesman for public health, said he hoped pressure from pupils might help persuade parents to give up altogether.
"Children and young people are influenced by adult behaviour and are less likely to start smoking if they do not view it as a normal part of everyday life," he said. ( "We've brought the latest campaign to the school grounds and it's fantastic to see the children get involved too. We're soon to see more schools across the borough take up this scheme and hopefully it will see parents listen and be more considerate about where and when they smoke, if not make them consider stopping completely." 
The campaign will be rolled out to all Barnsley primary schools in due course.