In one month, Robbie Barrett believes he will be a European champion and in the top 15 in the world rankings after contributing to Barnsley's greatest ever night of boxing.
The 26-year-old lightweight from Darfield is due to take on Matty Fagan for the IBF European title at the Metrodome on October 5. The bill is topped by Brampton man Josh Wale who, along with Barrett under the management of their mentor Stefy Bull, is hoping to move high up in the global rankings with the ultimate dream of competing for a world title.
Barrett, a former British champion, told the Chronicle: "I never thought I would get anywhere near this level when I started boxing. My goal was just to win the Central Area title, which is for our region. But, each time you achieve something, you move onto the next step. To be European champion would be a great achievement.
"Winning this belt would put me higher in the world rankings than the British title did. People would really start to take notice of me and it would get my name in the mix. As soon as I get my hands on this title, I will be looking for bigger and better things."
Wale is set to box South African Toto Helebhe, with victory setting up a world title fight, while former English champion Andy Townend, who has lived in Cudworth for the majority of his career, is due to take on Rotherham man Atiq Shafiq. Barrett said: "It's not half a good time for Barnsley boxing.
"Me, Josh and Andy are just three normal kids from the same area who have worked really hard and now we are getting our rewards. Stefy is unbelievable at his job and he has given us some fantastic opportunities. We all feed off each other's success. Josh is on a fantastic run and Andy's fight against Atif should be a classic local derby. The show is definitely going to be a sell-out.
"My phone has been ringing like crazy and I have sold all my 250 tickets. The atmosphere will be fantastic and I can't wait to fight in Barnsley again. Like that lass in the Wizard of Oz said, 'there's no place like home.'"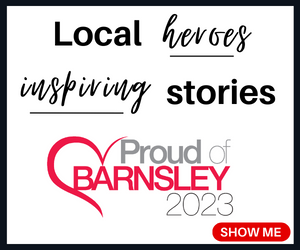 Barrett has won 16 of his 20 professional fights, losing three including to Lewis Ritson at the Manchester Arena in October 2017 which saw him relinquish the British belt he won earlier in the year with a career-defining victory over Scott Cardle. Only four of his fights have been at the Metrodome, with the last being in November 2015.
This is the third date which has been scheduled for Barrett to fight Fagan, a 30-year-old from Cheshire who has won 12 and lost three of his 15 contests. Barrett initially pulled out of the fight with a back injury while Fagan withdrew the second time due to illness in April, so the Barnsley man beat replacement Jordan Ellison on points.
Barrett said: "Hopefully this time we are both injury free because it should be a good fight. He's a good, solid kid who was a well-schooled amateur and has been unlucky in some of his professional fights. If he turns up in good condition, he could be a real handful but I know I am good enough to beat him. Everything is going to plan.
"I have been using a new strength and conditioning coach who has given me a plan to improve my fitness. I have never done anything like that before and it's all the little touches which will help me. Training has been very good and I have been sparring with James Tennyson from Northern Ireland who is fighting for the featherweight world title in America next month. I'm really looking forward to the fight and just can't wait to get in the ring now and show what I can do."