When Scott Jones walks off the Penistone Cricket Club field tomorrow evening after their South Yorkshire League Division Four game with Handsworth, he will be interested to hear how Barnsley are doing in the clash of his two former clubs.
Jones made 97 appearances for the Reds in the 1990s before moving to Bristol Rovers for £200,000 in 2000 and playing 68 matches.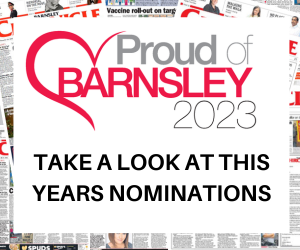 Barnsley, already promoted to the Championship, could win the title at 16th-placed Rovers tomorrow if they better Luton Town's result.
Jones, who lives in Penistone, said: "I will be keeping track of the game, if I can, and hoping for a Barnsley win. It is great for them to be promoted because Barnsley deserve and need to be in the Championship.
"I am happy that Rovers can't be relegated by losing because I wouldn't want that to happen. Bristol would be a really good place to have a promotion party so all the fans will have a great day."
Jones has experience of a final day of a season after promotion is already secured, with Danny Wilson's 1997 losing 5-1 at Oxford United a week after reaching the Premiership.
"Danny took us out around Oxford the day before the match and it was more of a party than a game for us. It was the weirdest game of my career. I am sure Daniel Stendel won't be doing anything like that and they will be totally focused on winning the title then celebrating later."
Jones came through the youth system at Oakwell then helped them to reach the Premiership in 1997 before famously scoring twice in a 3-2 win over Manchester United. He said: "I am from Sheffield and all my family are Sheffield United fans.
"But, after coming through their youth teams and playing for them, Barnsley is my club and, if I ever go to a match, it is at Oakwell. I still get stopped out and about in the Barnsley area but it's happening a bit less now the years have passed. It's nice to be remembered and recognised for helping the town.
"Most of my friends and people I see living in Penistone are Barnsley fans and they're all really enjoying this season and this team. I have been following Barnsley all season and they have some really good players and they play a good brand of football."
Jones' time in Bristol was less successful than his glorious Oakwell stint as the Rovers were relegated to the fourth tier in 2001 then almost dropped into non-league football the following season but finished above his former Barnsley team-mate Neil Redfearn's Halifax Town.
"I had just come back from back surgery and Dave Bassett had brought Steve Chettle and Chris Morgan into the team. I was loaned out to Bristol Rovers and we went on a 12-game unbeaten run so they made an offer and I moved there. I really enjoyed the city and it is a good club with a very good fanbase.
"We were still getting 10,000 even after we got relegated. "But the facilities weren't the same as I had been used to and it just seemed to rain all the time which meant we were always looking for a spare pitch to train on because ours was waterlogged. It was difficult at times but it is still a club I have fond memories of."
Jones then joined York City before leaving professional football in his late 20s. Having turned 44 this week, he is now a quarry manager in Leeds as well as an amateur cricketer. He has played for various clubs including Elsecar and now Penistone.
"I always played cricket and, even when I was in Bristol, I used to travel up to play for Aston Hall in Sheffield when I could. I played in the Yorkshire League for a lot of years but the travelling and early start times were getting too much so I've joined my local club in Penistone.
"My body was telling me to slow down as well. It's a lovely family club with good people. I would expect to get a few runs in this league. I scored 80 in the first game then I was away for the second one so I am looking forward to playing again this week and hopefully doing well."