A GERMAN woman is appealing for information to find her dad who she has not seen in more than than 35 years.
Jenny Schulze Schleithoff-Spence, of Thüringen, Germany, said she is desperate to make contact with her father Paul Taylor, who is from Barnsley.
Jenny, 40, and her twin sister Antje Hebestreit were born in Lippstadt on January 5, 1979 to their parents Paul Taylor and Susanne. Paul was a soldier in the 22nd signal regiment in Lippstadt between 1975 to 1980, where he met Susanne.
However, both Jenny and Antje were adopted at the age of two and although they always knew about their birth parents, the twins never saw their father again, but met their birth mother many years later.
Both twins have had children and after her adopted father Reinhold Schulze Schleithoff died nine years ago, Jenny said she now wants to connect with her birth father.
"When we were 16 our real mother contacted us," said Jenny. "When I was 20 my parents said that I should go visit her. I did so, I got to know her, but there was still always a hole inside of me. I was searching for something that has been missing for most of my life. I asked my real mother about Paul but she couldn't or didn't want to talk about him.
"When my dad died in 2010 my whole world broke down and since that day my wish to find my real dad became so strong that I started to search for him. I miss my dad so much and I still can't accept that he is dead and will never come back. Knowing that I still have another dad makes it a little bit better. One reason that I started searching for Paul is that I miss my dad and that I really need a dad and the other reason is that I need to know where I come from.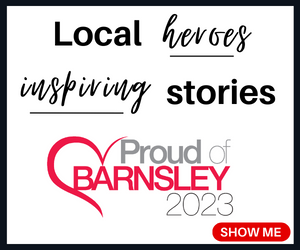 "I think that once I do know it I can finally settle down and find my own peace."
Jenny, who has a daughter aged 20, said she wants to know her biological family and said she has tried to appeal to different media outlets to find information on her dad, but none have worked out.
She has various photos with him but only knows that he is from Barnsley and she believes he was born on December 31, 1957.
"I think my whole life I thought a lot about my other parents," said Jenny. "Antje was more a mother's child and I always have been a daddy's child. I always loved my mum too but the relationship to my dad was very special. He was my rock, my best friend, my protector and my everything."
Jenny is appealing for any form of information that may help her find her father or at least get one step closer to finding him.
Anyone with information is asked to get in touch with Jenny by emailing her - jenny-schleithoff@t-online.de.