A BARNSLEY family featured in a Channel Five documentary say being picked was a 'once-in-a-lifetime experience' - although they admit having cameras follow them around on holiday was a little strange.
Newly-weds Lisa and Jamie Green, and Lisa's children Millie and Sam, were picked from thousands of applicants to star in 'All Inclusive: How Do They Do It?'
The consumer documentary follows holiday-goers as they arrive at a busy all-inclusive hotel in Spain, and is aimed at giving viewers tips and hints as they look at booking their own summer getaways.
The Greens, from Parkland View, Lundwood, are self-confessed 'all-inclusive experts'.
Lisa, 41, said: "I spend my spare time looking for holiday bargains.
"We don't go around town or anything like that, we go on two or three holidays a year and that's what we do for fun.
"We were told there were 20,000 initial enquiries so it's mad that we got picked.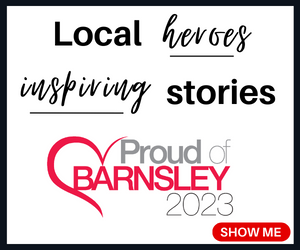 "Until you've experienced it you don't understand the amount of effort that goes into filming a programme like that, even just one scene.
"The first couple of days were a bit tense but then you kind of forget about the
cameras, even though there are three or four people around you. The crew were
fantastic and made us feel at ease."
The show, which airs on Thursdays at 9pm, follows the Greens alongside two other sets of holiday-goers, one a family of novices and the other a group of friends, at the Albir Garden resort in Alicante.
Lisa said her phone 'never stopped going off' as the family settled down to watch themselves back.
"We all stayed up to watch it together and really enjoyed it," she added.
"You think when you hear the Barnsley accent you might not want to listen back to yourself, but there was no cringing."