A SINGER-SONGWRITER could be in with the chance of winning big after getting through to the final of a national singing competition.
Shane Morrall, 23, has made it through to the final of the Open Mic UK singing competition which is held at the O2 arena in London tomorrow.
The competition aims to find the country's best unsigned artists and the winner will gain the opportunity to produce their own album of original music.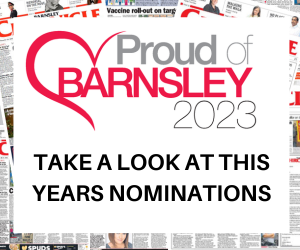 Shane entered the competition last year and has since wowed the judges with his two original songs; Highways and Say My Name.
"I entered the competition because the focus was on writing and performing your own music, which is something I have been doing for the past few years," said Shane, of Sunnybank Drive, Cudworth.
"I feel more comfortable singing my own songs because it allows me to express myself and say how I am feeling."
Shane plays acoustic guitar and said he is heavily influenced by The Beatles, Bob Dylan and Noel Gallagher. He made it to the final after beating 28 other hopefuls at the regional final at Dewsbury Town Hall in November and was told his song sounded 'like a hit'.
"At the moment I am quite excited about the final, it's my mum who is the most nervous," said Shane.
"When I won at Dewsbury Hall she cried and she will probably cry again while I am performing but it's great that I've got that support. It's my birthday the day before the final so I'm hoping it'll bring me some luck."
The Open Mic UK final will take place tomorrow.
Part of the competition will be a public vote - you can vote for Shane by texting 'OPEN30' to 84222.
Texts cost £1, which will go towards a selected charity.