FINANCIAL experts have warned that low employment growth figures for Barnsley highlight a 'worrying disparity' with its larger neighbours.
Last year, according to Ernst and Young's annual regional economic forecast, 400 jobs were created in Barnsley - an increase of 0.4 per cent.
The firm forecasts that this year employment rates will continue to grow by another 0.5 per cent - with further growth of 0.3 per cent a year until 2023 - which starkly contrasts its predictions for 'leading cities' such as Leeds and Sheffield, which will see job growth at three times that rate.
This, claims the firm, shows the increasingly unbalanced nature of the UK economy.
While the government has pledged its commitment to 'levelling-up' areas of the country, years of austerity have curtailed this agenda - with the most significant impacts of spending cuts felt in areas such as Barnsley in which budgets were already squeezed.
"It's great to see Leeds continue to perform well and capitalise on the expansion of the media and digital sectors in the region," said Suzanne Robinson, Ernst and Young's managing partner for Yorkshire.
"However, the top-down approach doesn't appear to be working and, although recent announcements like the green-lighting of HS2 should certainly help with infrastructure and connectivity, we need a different approach if we are to truly 'level-up' the economy.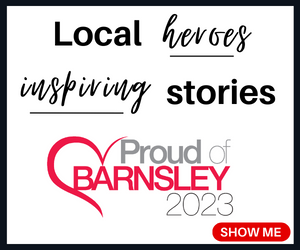 "What's needed is a blend of public and private sector investment to spread the wealth right across the region for the benefit of everyone."
More positively, gross value added (GVA) - the value of goods and services produced in an area - grew by 2.2 per cent in Barnsley last year, well ahead of the national average of 1.2 per cent and Yorkshire and Humber average of 0.7 per cent.
The borough's GVA is expected to expand by 1.2 per cent in the next three years, which is slightly behind the UK average of 1.6 per cent but level with the rest of Yorkshire and Humber.
Coun Robert Frost, cabinet spokesperson for place, said: "We continue as a council to place emphasis on the regeneration of our borough - working with government, businesses and partners to invest in Barnsley.
"We are seeing positive improvements in a number of areas, including business stock growth, job creation and pay growth in the borough.
"We continue to address challenges around new business start-ups, self-employment and skills-building, while also investing in future projects which will extend the recent positive trends.
"These include development of the Digital Campus, investment in business productivity, property investment, development of the M1 junction 36 Dearne Valley economic growth corridor, town centre regeneration linking with the Stronger Towns Fund and Principal Towns investment.
"We will continue to promote the message that Barnsley is open for business."