THE family of a dad who died from coronavirus are 'overwhelmed' after an outpouring of grief led to thousands of pounds being raised in his memory, and to support his young son.
Darren Lunn, 52, died from a cardiac arrest in Barnsley Hospital's intensive care unit last Wednesday after contracting the virus.
An avid Barnsley fan and former footballer for Worsbrough Bridge - a centre-back like dad Dennis, who played for Doncaster Rovers - Darren's death shocked the town.
His cousin Roy Briscoe, 53, from Blacker Hill, said popular Honeywell man Darren was a 'larger-than life character'.
"He always had this mischievous, cheeky grin on his face," said Roy.
"There was only a year between us, so we grew up together. We got into some stuff when we were kids, but I never knew him once get into trouble or an argument.
"He was a fun, happy guy.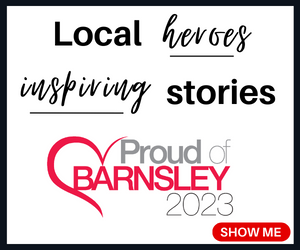 "He didn't have a malicious bone in his body and had time for everybody. Just small things like my wife would be out in town with her friends, and he'd go out of his way to make sure she got home safely.
"He loved golfing holidays with his mates. He used to miss family get-togethers and all sorts to go on those.
"He loved life, and he lived every second of it."
Two fundraisers have been set up on the family's behalf.
One, set up by Darren's friends this week to support Evan, his 13-year-old son with ex-partner Deborah Harston, has already raised more than £10,000.
Another was set up by a friend of Darren's sister, Donna, and has raised more than £4,000 for Dementia UK in Darren's memory, as his father lives with the disease.
Roy said: "Darren would be chuffed to bits. He loved Evan tremendously. He was their little miracle.
"He was very well-known, he liked to go out for a drink and to socialise.
"The messages we've had from people have been tremendous. We'd like to thank everyone for that support.
"His mum Barbara didn't realise how many people knew him. It has really helped her in getting through this.
"It's a very confusing time, the grieving process is completely different.
"He has two sisters, Donna, in Barnsley and Deborah, who lives in the Wirral, his step-dad Fred and his partner Shelley.
"We're all trying to support each other through video calls and messages, but it's not the same.
"I'd hate for anybody to go through what our family's been through."
Donate to the GoFundMe page set up by Darren's friends here.
Donate to the Dementia UK fundraiser here.