AN UNDER-FIRE service which parents say has failed some of Barnsley's most vulnerable special needs children will receive a cash boost.
The sum - which totals £900,000 - was approved during the council's first ever virtual cabinet meeting.
Special educational needs and disability (SEND) youngsters, which used to cover four to 16-year-olds, is a category which now includes an age range from birth to 25 following government reforms which were put in place in 2014.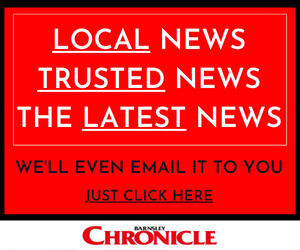 There are about 5,000 children and young adults involved in the Barnsley Council-run SEND system, which works alongside primary, secondary and special schools both in and out of the borough.
Parents who contacted the Chronicle claimed children have been neglected and labelled the service as a 'disgrace' - accusing the council of not listening to their voices when forming an education, health and care plan (EHCP), which identifies any requirements a youngster needs.
There is currently no specialist post-16 provision in the area for young people with mental health or autism needs and this new funding will allow the council to commission a local provider, supporting a minimum of 20 post-16 pupils with autism or extra mental health needs.
Coun Margaret Bruff, cabinet spokesperson for children, said: "I'd like to thank everyone for all the work that has gone into this.
"It is a good news story and with more numbers coming up I'm sure that we will be a case of putting people straight into the place they need to be.
"It's the right place for them to be at the right time."
Council officers said there is a risk that, if places are not filled, the local authority would effectively be paying for vacant spots.
However, the number of young people diagnosed with mental health issues or autism has grown year-on-year and that is forecast to continue.
Officers also reported that out of the 415 young people accessing specialist provision in the borough, 45.5 per cent have a primary need of mental health or autism.
Over the past year, young people with these needs had to access expensive support outside the borough which the council said cost on average £43,604 per person.
Coun Tim Cheetham, cabinet spokesperson for regeneration and culture, said: "It is a tremendous saving, I know we've talked a lot about this over the years as it's been a perennial issue for us, but it will be a really big step forward for us to have a commissioned service here in town.
"It also gives us something to build on.
"When we are running a service we can tailor that service to our specific needs."
Steve Houghton, leader of the council, added: "It's a good news story, particularly in the current climate we are in.
"The improvement areas have also been formed by residents who have voiced their concerns at meetings and councillors' surgeries, so we're listening to what they want."