LEADERS in Barnsley have called on the government to fast-track investment for better cycling and walking provision in the town - after 'thousands' of residents were recorded boosting their fitness during the ongoing coronavirus lockdown.
Having only been allowed a government-permitted one-hour period for daily exercise, the restriction was lifted on Sunday by Prime Minister Boris Johnson.
The lockdown period - which began on March 23 - has seen scores of people using popular walking and cycling routes such as the Trans Pennine Trail, which snakes its way across the borough.
Although concerns have been expressed over the amount using the often narrow path, Barnsley Central MP and South Yorkshire's active travel champion Dame Sarah Storey have urged the government to speed up access to the £166m Transforming Cities Fund, after Secretary of State for Transport Grant Shapps announced the government is investing in active travel schemes across the country.
In the summer, Dan - who is also mayor of the Sheffield City Region - and Dame Sarah are set to release their blueprint for improving walking and cycling in Barnsley over the next 20 years.
A joint letter, sent to the Prime Minister, said: "We welcome your commitment to work with metro mayors, in particular the importance transport must play in the renewal of our regions.
"We believe walking and cycling should be at the heart of this. The coronavirus provides us a time limited window to change habits for the better.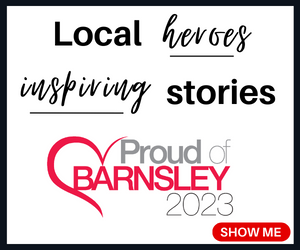 "Rather than return to business as usual, we must seize the opportunity to create a cleaner and greener environment, and healthier citizens."
The plan, which has been developed with input from Barnsley Council, will include plans for low traffic neighbourhoods and a connected 'network of routes' across the region which will be 'safe and suitable' for all to use.
Dan added: "Alongside international action on climate change, there are also important steps that we can take at a local and regional level to tackle the issue of climate change, poor air quality and rising levels of pollution.
"Barnsley Council declared an official climate emergency for the town. This was an important first step, in line with a number of other local authorities up and down the country. But, here in Barnsley, words are also being followed up by actions.
"At the moment, the country is protecting the NHS by staying at home, but an easing of the lockdown measures won't make this any less important. By choosing to keep on using walking and cycling as part of our daily lives, we can all carry on protecting the NHS by staying fit and healthy and by reducing air pollution through using our cars as little as possible.
"We know, as the lockdown measures are eased and social distancing measures are still required, the capacity on public transport will be reduced, and if all of these people start using their car as the alternative, our towns and cities will be unable to cope and air pollution will return to previous dangerous levels.
"The announcement of this funding now enables the region to create trial infrastructure to secure safe walking and cycling routes for the time when more people are out on our streets."