THE family of a former miner who has beaten coronavirus have spoken out to urge the public to take the deadly illness seriously.
Brian Tasker, 82, had been self-isolating in his home on Grenville Place, Wilthorpe, for weeks before he contracted the virus. Despite not leaving his home, and only receiving his weekly shopping from his children, Brian began experiencing the symptoms of Covid-19 including a high temperature and breathlessness.
"He phoned his GP on the Wednesday before he went in hospital and told them about his symptoms," said Brian's daughter, Tracy Allen, 46. "He suffers from COPD and they believed it was a chest infection at first and he was prescribed antibiotics."
However on May 1, Brian's symptoms worsened and he found it difficult to breathe and move from room to room in his house. He phoned for an ambulance after he began coughing up blood and was rushed to Barnsley Hospital where he was diagnosed with coronavirus and placed on oxygen to help him breathe.
"We didn't find out what had happened to him until the day after he went in hospital," said Tracy, of Blackburn Lane, in the town centre. "He doesn't like to have his mobile phone on so it took us a little bit to find out he was in hospital with the virus.
"It was very scary. The first thing you want to do when a family member is in hospital is to go and see them, but we weren't allowed to do that which was upsetting."
The staff on ward 18 - where Brian was being treated - organised for him to video call his family each day to give updates on his condition.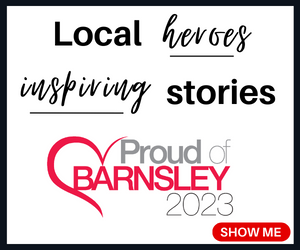 "When we first video called he looked really, really ill," added Tracy. "He was struggling to breathe and could barely talk. As well as the virus he had pneumonia and I think he was really struggling."
The treatment Brian received began to work and he was discharged last week after spending 13 days in hospital.
Now Tracy wants to warn others about the dangers of the virus and to urge people to maintain social distancing guidelines and observe other safety measures.
"While he was in hospital he kept saying 'please look after yourself, I wouldn't wish this on my worst enemy'.
"We were all vigilant before but now we are washing our hands more and cleaning everything multiple times to make sure that we are protected. We don't know how dad caught the virus, it could have been on his shopping or anything but we don't want to take anymore chances.
"This can happen to anyone, nobody is protected, and you can pick it up anywhere. I would advise people not to rush to be around family, especially to see people who are vulnerable because you need to protect the people you love.
"We are lucky that we still have our dad but many people aren't as lucky and the thought of dad dying in hospital alone is absolutely heart-wrenching."