Gerhard Struber praised his Barnsley side's first half quality and second half character in their victory over Queens Park Rangers on Saturday.
The Reds secured their first win at Loftus Road in 25 attempts across 70 years since 1950. 
Head coach Struber said: "The mood is great. In the last few thinks we have spent a lot of time working on our style and, especially in the first half, we created a very good game. We had a lot of control, we had good triggers for our pressing and counter-pressing. It was a very difficult for QPR to play against us. 
"Our defensive structure, our spirit, our energy and our teamwork against this massive opponent was the key. The second half was a half for the boys to show me the mental side of their game and the character. We played a team with high quality but we stood shoulder to shoulder. It is not normal that Barnsley win in London against QPR. It's very important. We know our situation, we need points."
The win cut the gap to safety from seven points to four. Struber said: "Every point is very very important. The only thing we did today was create a very good performance and pick up three points. We work step by step from game to game. 
"I hope this result gives every single player a good self-confidence and we don't think every day about the gap. We need every energy to win games and pick up.
"We have no time for resting. We have tomorrow and Monday free but then we will begin on Tuesday with our training. We will train with good intensity and a smart load."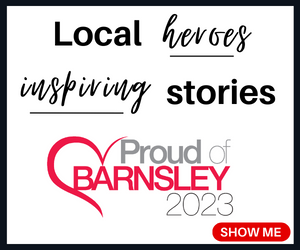 Elliot Simoes got the only goal of the game in the seventh minute. It was the 20-year-old's second goal in three league starts then he came off at half-time with an injury. 
Struber said: "It is not a big surprise to me that Elliot made a good performance. He shows me in training. He worked like a professional player today. He has made the necessary steps to get into the first 11. We hope his muscle injury is not too bad." 
Simoes said: "It was a very good feeling, knowing that we're in a relegation battle and that we've come back with a win. It was very hard without fans but we won which is the most important thing. Every game right now is a final so we need to keep working hard. 
"I wouldn't say I was nervous (for the goal). I always try to be confident, especially in those crucial situations. It was a very important goal. I only had one option which was to score and that's what I did. 
"I will 100 per cent be fit for the next game. It's just a little knock that will go in a couple of days."
Romal Palmer made his debut in midfield while Jack Walton played in goal for the first time under Struber. The head coach said: "Romal is a big talent and he has shown me he is a professional player who is ready to play in the Championship. He was strong in the fight and clear in the plan and he has good skills. I am very happy with him.
"Jack is at the moment the goalkeeper with the best feeling. He has an advantage over Sami Radlinger and Brad Collins. We hope he can keep the performance like today."