FROM bomb shelters, to shopping centres, to secure facilities, Huulen have taken their music to some strange places. The four-piece speak to Luke Watson about doing things differently and being proud of where you come from...
What's in a name?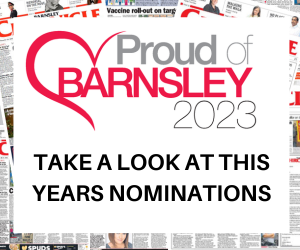 Often very little – countless bands will pick the first thing they can agree on that sounds good, looks good on t-shirts, and that (they think) people can't make fun of.
But for Dearne indie rock band Huulen, the new name they chose after years of performing under a different moniker has a greater meaning, representing years of experience won growing up on the stage.
At the same time, it's directly inspired by their past.
Formerly Starkins, in 2012 the set of fresh-faced youngsters were handed the opportunity to play at a modest rock club in Bergen, Norway, built in what was once a mountainside bomb shelter.
Singer Andy Daniels said: "From the outside it looked like Mordor from Lord of the Rings, and then you went inside and it was this massive, bright space, full of people.
"It really inspired us."
The name of that venue, Hulen – 'cave', in Norwegian – became the base for their new title when they reformed as Huulen six years later.
As a band, Andy said, you're 'always changing and maturing' – but the group of childhood friends had decided there needed to be a distinct cut-off from who they were, to who they wanted to be.
"The name change was something we'd been feeling quite a while," said the 26-year-old formerly of Bolton-upon-Dearne, now living in Mexborough, and born in Scotland.
"We're not old by any means, but we were 16 or 17 when we started the old band and we'd been saying it was time to move away from the old image – we were all indie kids with bowl cuts.
"The old songs didn't really reflect what we're writing now."
Those songs, guitarist Matt Elliss, from Wath, adds, were mainly 'happy, chirpy pop songs about girls'.
Now, hundreds of shows later – many early ones, such as a set in Doncaster's Frenchgate shopping centre, the band were kicked out of for being either too young or too loud – Huulen's music is tougher and more complex, Andy's vocals more pained, befitting a band who have taken a few knocks and learned their lessons.
"Those sorts of experiences shape you," said 26-year-old Matt, reminiscing about an early gig at Wathwood Hospital, a secure facility in his village for adults with mental health difficulties, where the lads had their passports checked and equipment searched before providing the afternoon entertainment for patients.
"We've grown up a bit now.
"We've become more confident as we've gone on."
Matt's younger brother Joe, 23 – the band's drummer – added: "We started out doing runs of working men's clubs in quite rough areas, and we got called One Direction quite a bit."
If the four-piece, also featuring Adwick bassist Will Campbell, effectively had a fresh start, it wouldn't be at the expense of forgetting those early experiences – which have given them the confidence to navigate an increasingly unclear path.
Late last year, Huulen started to receive some attention from someone claiming to be a subsidiary of a major label.
There was talk of touring Europe and North America, following a path set by neighbours The Sherlocks – but whether the contact was genuine or not, the deal never materialised.
Andy said: "We fobbed them off in the end – they lied to us, basically, saying they had all these connections.
"It was hard, because we were absolutely buzzing at the time.
"As a band, you dream of getting signed to a label – it's one of those things.
"The experience smartened us up a bit, though."
Now reverting back to self-releasing, the band are preparing to put out a steady stream of new material after the coronavirus crisis put paid to several festival slots in the cancelled summer of 2020.
They're effectively starting from scratch, having gained a decent following in their old guise.
But for Andy, who admits it's hard to be in a band nowadays – and only getting harder as labels and promoters increasingly look to cannibalise eager young musicians to their own ends – continuing to write and play music is the thing that will always hold the most value.
"There are a million indie rock bands, all writing the same sorts of songs, so writing something that stands out is very difficult," he said.
"Ten or twenty years ago, you relied on gigs because the internet wasn't around as much.
"Now, labels look at how much they have to put in first. Everything is being pushed online. Gigs are almost a derelict way of getting noticed.
"A lot of promoters don't promote, they just take the profit from you and use you to grow an audience for a band from out of town. Especially if you're a young band, it's deflating.
"I love playing, it's not a waste of time. It's just a slippery slope and it eventually burns you out quite a lot. You can't relax.
"If I could go back ten years, I'd tell myself not to worry about gigs and focus on writing."
It might sound a bit bleak – Andy admits he's a lot more pessimistic than he was a decade ago – but rather than be dismayed, the band have channelled this energy into their newer songs.
They caught the ear of Editors guitarist Justin Lockey, who invited the band to a private studio in Doncaster where they worked on new material alongside Kate Rusby collaborator Andy Seward.
The results of those sessions are yet to be released – but the band are set on doing things on their own time.
Andy said: "We have a lot of songs we'll never release, because they're not quite good enough. A lot of bands put everything straight online for the sake of it.
"We probably have over 30 songs and we know half of them are more like B-sides. Over the years we've written songs and forgot we've wrote them until years later.
"The guys are still writing songs even now. They've been writing music and sending it over, and I'll mumble over the top of the tunes. That's how we're working at the minute."
Matt, who's been using the lockdown period to write music with his brother at home, added: "We focus more on the content of the songs, and telling stories we couldn't before.
"We're less scared of adding stuff in that might sound absolutely ridiculous, because you know once it's in the mix it will sound good.
"One out of every ten ideas might be something brilliant, but it's always when you least expect it."
IF you can glean a decent amount from the band's new name, then what about the title of their latest EP, Viva La Dearne?
Well… it's something Andy has a habit of announcing when he's had a few beers, as it turns out.
"It's a bit of an in-joke," he said. "All our mates were laughing their heads off when we said we were calling it that, and everybody else was going, 'what does that mean?'"
But there may be more to it than that.
A band formed of four friends from different sides of the river – Andy and Matt met on work experience at a music shop and have been friends ever since – in some ways Viva La Dearne represents that bond, through reference to that very specific geographical point.
Matt said: "We're connected because of the Dearne.
"We've always wanted to use it in a song or lyric.
"At first we thought it might be a bit cheesy, but you can overthink these things sometimes."
Andy added: "We always talk about getting baptised in the River Dearne.
"It's rough, it's not the best, but it's our home."
The two songs on the EP, both formed from old ideas, have a harder edge and a little more depth than anything the band put out as Starkins – depicting toxic relationships and trying to right old wrongs.
In the ten years or so since they started making music, a lot has changed for the four – not least the music they listen to, which has allowed their songwriting to become more complex.
"The style's changing as we get older and more confident," said Matt, who now also plays in a band alongside Joe with the pair's 54-year-old dad, a 'decent singer and guitarist'.
"But, try telling a 15-year-old they should listen to some jazz."
Andy, now a father, said that while he's lived with mental health issues most of his life, he's never let this dictate his songwriting – preferring to wind several narratives together and let people find their own meanings.
"I like having hidden messages in there, so the songs are never too literal," he said.
"I try not to write just about that [mental health], because I know it can get a bit much and people will start saying 'this guy needs to take a holiday'.
"I'd rather there be some thought-provoking process for the listener, so they can put their own spin on it and put their own stories into the songs."