A SPORTS club has donated some of its football equipment to a fellow club after its storage unit containing thousands of pounds worth of equipment was torched last week.
Bosses at Pogmoor Junior Football Club donated plastic nets and corner flags to Shaw Lane AFC after learning the club was the target of an arson attack.
James Livesey, a chairman for the Pogmoor club, told the Chronicle: "We were gutted to hear about what happened at Shaw Lane.
"With the new season about to start, we can't imagine how excited the kids were to get going. It could've happened to any of us.
"We've been quite fortunate over the last few years with funding and support, so we decided to have a spring clean and see what we could do.
"We had some plastic nets, corner flags and other equipment that we didn't use very often.
"They aren't pristine and have been used, but hopefully it was good enough to get them out practising again."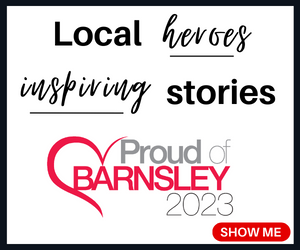 The two junior teams are due back on the pitch in September for the new season, and James hopes the equipment will help them prepare.
"Covid-19 has affected us all in one way or other.
"But with things getting up and running again for local support, it's important that we support each other.
"Children across the borough are the main priority, and we want to see them away from their Xbox for a change, and getting stuck into some sport and socialising.
"Hopefully, the bits we've donated will help them get back up and running. We look forward to seeing them back on the pitch soon."