Matty James agrees with Barnsley boss Valerien Ismael that they should focus on getting enough points to stay up – just as his Leicester City manager Claudio Ranieri insisted in the 2015/16 campaign.
Ranieri maintained that Leicester's target was 40 points and survival, even as they led the Premier League which they would eventually win.
Ismael has said Barnsley are only looking at staying in the Championship despite his side being far closer to the top six than the bottom three.
James, who is hoping his loan will be extended for the full season when it expires next month, told the Chronicle: "You just have to stick to your realistic goal no matter where you are in the table.
"We're not focusing on what others might say, we're just focusing on getting the points. It's key not to get carried away. That season at Leicester, we were just saying '40 points, 40 points' then we got there so quickly that we couldn't say it any more. Then it went on to be a spectacular season. Hopefully we can carry on in the right direction. If we continue the good form and performances then, who knows? But we just need to focus on each game as it comes."
James has experience of promotion from the Championship with Leicester in 2014. He said: "We had a mixture of youth and experience. We had come off the back of a tough season, losing the play-off semi-final at Watford. But we had the belief from day one that we were going to go up. For this team, it is very very young and everyone wants to play at the highest level and they have a lot of hunger."
Asked how high Barnsley could finish, James said: "It's a tough question.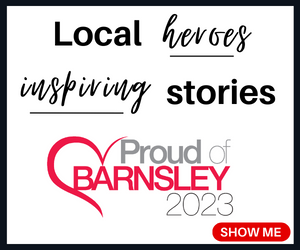 "You don't want to say something that is unrealistic and then look stupid.
"We will just do our job in the games. Once you get to the points tally of staying up, we can push on and see what we can do. The main focus is to stay in the league. We will let everyone else speculate but we'll focus on winning."
James has suffered with major injury problems in recent years so is delighted to be playing regularly again, even if he 'feels ancient at times' as one of the oldest in the squad.
"Everybody knows what I was coming off the back of, so to be winning games, moving forward in the league, going up the gears, I'm over the moon. My wife is a lot happier to see me happy and not the little humbug I have been in the past.
"I feel blessed to be playing."
James praised head coach Ismael.
He said: "His standards for every single day are so high, he is very intense around the boys and his expectations are very high. He has put emphasis on pressing and he's using the youthfulness of the team. It is just about having the quality to put the ball in the net and get wins.
"It's a different style of play for me, but he's doing exceptionally well and getting the best out of every player.
"The intensity we train at and the different plans for each and every team is something I have noticed, but then it comes back to Barnsley and what we need to do in that game."
James is joined in South Yorkshire by his younger brother Reece who is at Doncaster Rovers and in good goal-scoring form after being converted from a full-back to central midfielder.
"Whatever he's been drinking, he needs to give it to me. I came off the pitch last week and saw Doncaster had beat Swindon 2-1 and he had scored two.
"I'm over the moon for him. It's a different position for him but he's taken it in his stride and shown his versatility.
"I am really pleased and proud of him.
"My dad and mum have always dreamed of us playing in the same team. Hopefully in the future it could happen."
James has started the last four games alongside Alex Mowatt in a central midfield two with Herbie Kane and Romal Palmer pushing for a place in the team.
"It's a strong position with some good players in there.
"Competition is very healthy and every day in training is good and in games you know you have to perform because other players are waiting to take your place."
James has been impressed by 20-year-old Callum Styles. He said: "Stylesy is an exceptional player, he has shown his versatility at left wing-back and central midfield. He has the capability to play in numerous positions because of the attributes he has. He is very technical on the ball, his passing is good, he's a good competitor, he can win a ball.
"I imagine in the future he could play at the top level."