AN investigation has been launched after thugs broke into a school's farm and violently killed chickens during an overnight raid last weekend.
The incident, which took place on Sunday, marked the sixth break-in this year at Grimethorpe Community Farm which sits on the site of Milefield Primary School.
The horrific discovery was unearthed by a caretaker on Monday morning who reported to police that a greenhouse had been smashed, sheds broken into and two chickens beaten to death.
"It's absolutely horrendous," said vice-chair of the farm's committee, Theresa Clarke. "We've had break-ins before, but nothing like this.
"When I got to the farm it was an absolutely horrific sight and those poor chickens looked like they had been beaten, kicked and stamped on before they died.
"We try to help our local community and have been delivering food parcels as well as toys to those who need them and for something like this to happen is heartbreaking."
The volunteers at the farm began fundraising to help pay for the repairs and to install CCTV but have so far not met their target needed to purchase the cameras.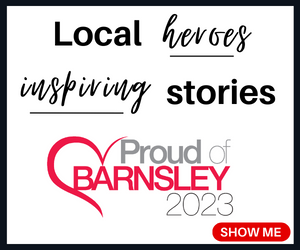 "We all feel so deflated," Theresa added. "To break in is something, but to hurt our animals is another thing entirely as it's pure evil."
Contact the police on 101 if you have any information.