Michael Sollbauer is not worried about Barnsley's 11-game wait for a clean sheet because the overall form is good.
The Reds have not kept a clean sheet since their win over Nottingham Forest in November. Sollbauer told the Chronicle: "It's not frustrating. If we keep winning regularly, I will take it for the rest of the season. Even if you are playing really well, you still have space to improve. You can never be satisfied.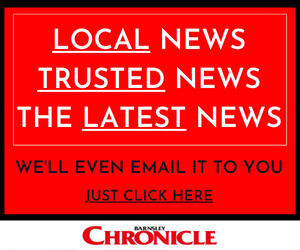 "We need to improve from set plays and we have no clean sheets. But we won't worry too much and we keep going."
Sollbauer says it has been up to him and Barnsley's other more experienced players to step up in the absence of captain Alex Mowatt. Sollbauer skippered the side at Norwich City on Saturday after Mowatt tested positive for Covid-19.
He said: "We heard the bad news that we will miss four players. All of them are important but Alex is one of our really important parts and he is in very good form. We missed him a lot but it's up to other guys to step up. It is not easy but we can play without him. It is the responsibility for me and players like and Cauley (Woodrow) to lead the team – and Mads (Andersen) and Michal (Helik). Covid has been a big topic for a long time. It could be anywhere. It is a problem when we lose players but we just have to keep going. I feel safe at the club."
After visiting leaders Norwich, Barnsley complete January against other promotion contenders in Watford, Swansea and Cardiff whom the Reds are hoping to join in a race for the top six. Sollbauer said: "It is the best way to see how far this team has come and how good we are. They will be big tests and we have a lot of respect for these teams but we believe in ourselves. We want to show everyone, especially ourselves, that we are in a good way.
"We are at the halfway point. We know there are many tough games ahead and we are not thinking of the play-offs.
"We just want to play every game and have a really good performance."
Barnsley brought in another centre-back this week in Liam Kitching.
Sollbauer, speaking about the idea of a new player in his position before Kitching's arrival, said: "I would welcome this. It is good if you have a really good team around you and you are being pushed for your place. Also you need this if you have injuries or Covid.
"At the moment we do a good job, with good lads on the bench. But, if we get some new players, I am pretty sure they will help us."
Sollbauer signed a year ago from Austrian club Wolfsberger, helping the Reds to survive on the final day last season. He said: "The progress has been nearly perfect in the last 12 months.
"It has been a special time. It sounds a bit weird but I am really happy about 2020. It has not been easy situation for my family. We finished fifth in the table for 2020 so we did a really good job. It has been a big turnaround. My first games were not good but I improve as a player. When we stayed up we hoped for much better, at the moment we are doing quite well but we are not satisfied."