GOVERNMENT ministers who have 'failed' flood-hit communities have been urged to finally deliver the promises they made more than a year since residents were forced out of their homes due to widespread flooding in Barnsley.
MP Stephanie Peacock, whose Barnsley East constituency was sodden by burst rivers in November 2019 and three months later in February, is working alongside Labour leader Sir Keir Starmer in a bid to force change - and protect residents whose homes were ruined.
Grants of £5,000 were promised by the government to people whose homes and businesses were affected by floods, but some have still not received cash and have been involved in long-running wrangles with insurance companies.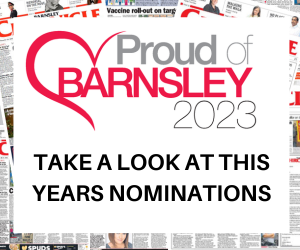 "These terrible flooding incidents resulted in people being forced to leave their homes, including in Low Valley in Wombwell and other parts of Barnsley," the MP told the Chronicle.
"Boris Johnson refused to call the flooding a national emergency, waiting until five days after the floods began to convene his emergency COBRA committee.
"The Prime Minister has not returned to those communities since, and new research published by Labour reveals there's been 12 months of broken promises to flood-hit communities who need urgent help."
Last week's deluge of rain and snow - which saw rivers across Yorkshire dramatically rise - saw concerns raise again that many homes near the Dearne and Dove remain at risk of yet more flooding.
Although the Upper Don Valley in Sheffield received an urgent package totalling £16m, Barnsley's flood-hit communities - notably Darton, Low Valley and Lundwood - did not receive any government cash for defence work.
However, the four South Yorkshire council leaders and Sheffield City Region Mayor Dan Jarvis reached an agreement to commit £5.5m of resources to support the delivery of nine 'shovel-ready' flood defence schemes, including for Lang Avenue in Lundwood.
Dan, who is also the MP for Barnsley Central, said: "This won't solve the issue of flooding on its own and we'll be continuing to campaign for the government to deliver the remaining funding we need to deliver our full flooding response plan.
"A question that is sometimes put to me by local residents is what difference does it make for Barnsley having a South Yorkshire Mayor? Put simply, the work we've done on flooding shows the value of devolution.
"The impact of further winter flooding on those who have already suffered so much would be unimaginable, that's why we're taking action now and are doing everything we can to upgrade our flood defences and improve our flood resilience.
"We need the government to work with us to make it happen."
Stephanie added: "Many residents in Barnsley have lost their possessions or been forced to leave their homes altogether.
"During the General Election campaign, the Prime Minister promised a flood summit to look at these issues in detail, and promised that he would work with local communities to prevent flooding like this from happening again.
"It took nearly 11 months to hold the summit, and the Prime Minister's pledges of support have proved to be just more broken promises from this Tory government.
"As we move into a difficult winter, with increasing cases of Covid-19 and the usual winter pressures we face, it is vital that the government acts now and holds a flood preparedness meeting so that residents don't have to go through the same devastation they have faced recently."