Cauley Woodrow welcomes the addition of extra forwards to the Barnsley squad while he is delighted to have reached double figures for goals for a third successive season.
The 26-year-old and his fellow strikers have been joined this window by new signing Carlton Morris while the Reds are looking to strengthen their front three options further before the deadline.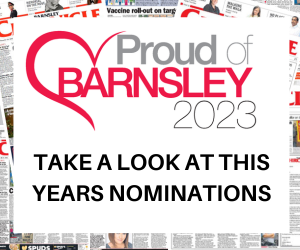 Woodrow told the Chronicle: "I welcome it. It's part of football. I know I am not going to be the only player in my position. Ultimately, it just helps the team.
"Carlton has come in and brought a different presence. He is strong, runs with the ball and he gives us something different. We welcome the new lads and help them settle in because they will help us."
Woodrow has ten goals in all competitions this season and 44 in 103 matches for the Reds since signing in 2018.
He said: "It's been fantastic. I loved it since I have been here. The first season we got promoted, the second season we stayed up and this season has been really positive for the club. I have been playing regularly and scoring goals.
"That's what I came here to do and it's gone that way for me up until now.
"I am really pleased to get to double figures personally but I don't want to stop there, I want to keep adding goals and helping the team.
"I want to score a lot more and hopefully more will come."
Woodrow has been playing in the central striker role in Valerien Ismael's 3-4-3 formation. He said: "It's been good for me. I am six foot one but I am not six foot five like a lot of defenders are. If I can't win a header, I fall into the defender to make them head it down to our players.
"I just have to find ways to compete.
"It requires different attributes that I have got but I have thoroughly enjoyed it."
Woodrow is not concerned that Barnsley have lost their last three league matches without scoring. Those games were against three of the Championship's top four in Norwich, Swansea and Watford. He said: "Every single team is going to go a few games without scoring – it's normal. The goals will be definitely going in in the next few games.
"They are fine margins. We have had 1-0 defeats and they were so close. I think I should have had a penalty on Tuesday night. At Norwich, we missed chances.
"Over the course of the season it evens itself out and hopefully those fine margins will go our way in games to come."