Barnsley head coach Valerien Ismael says referee Andy Woolmer admitted to him that he made a mistake by awarding a corner to Cardiff City for their 'turning point' first goal in a 2-2 draw at Oakwell on Wednesday.
The Reds were furious that the referee gave a corner and not a goal kick when they were 2-0 up, then the visitors netted from that set piece and scored an equaliser soon after.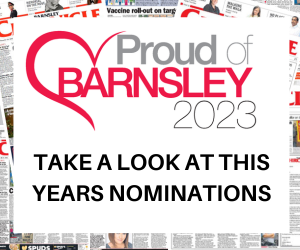 Ismael told the Chronicle: "The turning point was the mistake from the referee. I had a short conversation with him after the game and he said 'yes, it's a mistake. I am sorry.' It is good that he said that but it gives us only one point. If you give Cardiff corners it is like a penalty for them and it is very difficult to defend. They came back after this decision. We lost our control of the game. Cardiff came from nowhere. We needed to throw away the bad decision and come back quickly.
"We made a mistake for the second goal. The communication between Brad Collins and Callum Brittain has to be better. We defended really badly for that.
"We fought until the end and had the chance with Callum Style to have the lucky punch right at the end."
Ismael was also baffled that Woolmer did not allow a seventh-minute goal when goalkeeper Alex Smithies spilled the ball into his net. The referee thought Smithies had been fouled by Cauley Woodrow but the striker had clearly been pushed by City defender Aden Flint into the goalkeeper.
Ismael said: "It was a strange decision and, I have to say, a poor decision. It was a goal. But you have to accept it. We don't have VAR in the Championship. It changed the game but we can't change it now. We will more speak about the second goal we conceded because that was clearly our fault."
Overall, Ismael was pleased with his side's improvement from their 3-0 loss in Cardiff in November when they were easily outmuscled and outplayed. He said: "If you see the development from the guys since the first game against Cardiff and then the game tonight, it is clear to see we are on the right way. The mindset and mentality is much better and much more adult. We controlled the game, we controlled the long balls and the second balls. We are Championship team, we have arrived at this level and we can compete with any team. But it is mixed feelings because we should have won the game."
Barnsley's two goals, scored by Mads Andersen and Woodrow, came from set pieces against a side known to be strong in that area.
"It was all about set pieces. We scored from set pieces and we could have scored more in other situations. I am very delighted with the increase of the performance against such an opponent. We have had a lot of issues for three months and now we control the opponent more."
Striker Victor Adeboyejo added: "The boys are disappointed because we were doing well. But we have to be switched on for 90 minutes with the qualities Cardiff have. A draw is maybe fair but I thought we should have got the three points. The referee giving strange decisions against us is difficult. But that will happen sometimes and we have to stay switched on. The run of form wasn't the best but it is a good point in the right direction."