Romal Palmer is enjoying the head-to-head competition with Herbie Kane for a place in Barnsley's central midfield.
The 22-year-old, who made his debut in June last year before his season was ended by an injury, had mainly been a substitute under Valerien Ismael but has started the last three games.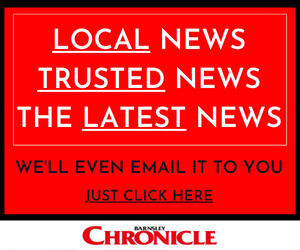 Captain Alex Mowatt and loanee Matty James were the central midfield starters for most of the first half of the season but Ismael chose not to extend James' loan earlier this month. The head coach wanted to give Palmer and Herbie Kane, also 22, the chance to compete for a starting place alongside Mowatt, with Kane starting three games in a row before being replaced by Palmer.
Palmer told the Chronicle: "The competition around you is always beneficial, in my opinion. Each day in training, we are both at it because we both want to be starting. It's good. If you don't have anyone pushing you, you won't reach the same level."
He added: "Matty James is a world class player and we took a lot from him. He definitely had an impact on me. His aura rubbed off on a lot of us. Just being around the club with experience, it does help a lot. I can only thank him for that.
"For the gaffer to see what he had here and back us to play more, is only going to help our confidence."
Palmer, who often plays a holding role in midfield, believes he is developing a good partnership with Mowatt.
"When we play together, he seems to be more free in his role and get up the pitch. It's a big of a ying and yang.
"I have mainly been the defensive midfielder. I know I can be an attacking player also but if I can give Alex the licence to roam and attack, then I am happy to sit in front of the defence."
Palmer was taken off at half-time against Norwich City in the FA Cup on Saturday as, despite making the most tackles of any player, Ismael said he was tired. Palmer said: "I thought I did well, personally. He came up to me and said I looked fatigued. I have not played many games so that's going to be a part of it. It was a bit disappointing but I respect his decision and we won the game. I analysed it and looked back at the first half to see if I was lagging. I can't say I felt I was but, in the game, I do remember feeling a bit tired. It's a marathon of a season not a sprint and there are a lot of games ahead. The only way I can get up to full match fitness is by playing but it's not all about my development and I have to understand the manager's decision on certain things."