A BUGLER is coming out of retirement to pay is respects to two centenarians who have died in the past week.
Paul Goose, 52, played The Last Post every night from March to December last year, and raised £10,00 for Barnsley Hospital's Intensive Care Unit in the process.
He performed his last nightly rendition of the music on New Year's Eve, but revealed he would pick up his instrument once more if the occasion called for it.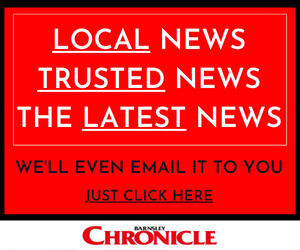 Today (February 2) Paul announced he would play once more in memory of two former soldiers.
Paul will play for Tom Hicks who died last Sunday aged 101.
The last surviving member of his Second World War parachute squadron, Tom lived in Royston and was a popular member of the Armed Forces Breakfast Club, organised by Coun Joe Hayward.
The livestream will also be dedicated to Colonel Tom Moore, the 100 year-old who fundraised almost £33 million for the NHS who died today after contracting coronavirus.
"I felt it was important to play for these two army men who did so much in their lives," said Paul, of Birkwood Avenue, Cudworth. "Playing The Last Post is a big part of miliary life, and I want to pay my respects to both Toms for their service, and to remember the lives they have had.
"I felt it was only right to pick up my bugle again to help give these men a proper send off."
Paul will play at 8pm tonight. To watch his live-stream, visit his Facebook page.